Based on a new report by Transwestern, with U.S. economic fundamentals showing fortitude against trade fears, interest rate hikes and diverging global economies, the tightening labor market appears to be the biggest threat to the pace of continued economic growth.
Transwestern's Chief Investment Officer Tom McNearney reports that to date, the national office and industrial sectors have performed well across most metros with construction balanced by absorption, but low unemployment is likely to keep future performance in check.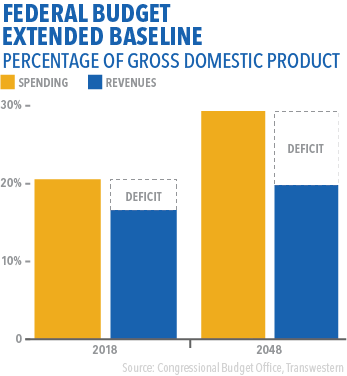 "Continued strong job growth coupled with increasing wages has fueled office and industrial real estate absorption across the country in 2018, and there remain billions in dry powder in the capital markets," said McNearney. "Americans are benefitting from higher disposable income - particularly after tax - that has resulted in rising retail sales. This, in turn, has continued to drive the industrial sector."
While the commercial real estate industry is expected to finish out the year strong, there are notable headwinds in addition to worker shortages.
For example, industry disrupter WeWork has turned the traditional office leasing model upside-down, but has yet to turn a profit, and Moody's announced it will discontinue rating WeWork's debt because it lacks information to gauge its creditworthiness.
Additionally, the trade deficit rose to its highest level in a decade during the summer, the U.S. Treasury had to increase borrowing to service the widening budget deficit, and interest rates are likely to climb.