The National Association of Realtors is reporting this week U.S. pending home sales decreased in April 2020, making two straight months of declines caused by the Coronavirus outbreak. Every major region experienced a drop in month-over-month contract activity and a decline in year-over-year pending home sales transactions.
The Pending Home Sales Index, a forward-looking indicator of home sales based on contract signings, fell 21.8% to 69.0 in April. Year-over-year, contract signings shrank 33.8%. An index of 100 is equal to the level of contract activity in 2001.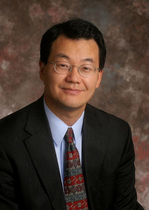 "With nearly all states under stay-at-home orders in April, it is no surprise to see the markedly reduced activity in signing contracts for home purchases," said Lawrence Yun, NAR's chief economist.
The latest pending home sales numbers reveal the greatest decline since NAR began tracking such transactions in January 2001. However, Yun expects that April will be the lowest point for pending contracts, and the month of May, consequently, will be the lowest point for closed sales.
"While coronavirus mitigation efforts have disrupted contract signings, the real estate industry is 'hot' in affordable price points with the wide prevalence of bidding wars for the limited inventory," he said. "In the coming months, buying activity will rise as states reopen and more consumers feel comfortable about homebuying in the midst of the social distancing measures."
A sign that buyers' comfortability may be growing is seen in NAR's most recent Flash Survey, as 34% of Realtors reported successfully completing nearly all aspects of transactions while adhering to social distancing procedures.
Pointing to data from realtor.com, Yun says new listings were up in April 2020 from one year ago in 34 metro areas, including Virginia Beach, Va., Sioux Falls, S.D., Odessa, Texas, Summerville, Ga., and Las Cruces, N.M.
"Given the surprising resiliency of the housing market in the midst of the pandemic, the outlook for the remainder of the year has been upgraded for both home sales and prices, with home sales to decline by only 11% in 2020 with the median home price projected to increase by 4%," Yun said. "In the prior forecast, sales were expected to fall by 15% and there was no increase in home price."
April Pending Home Sales Regional Breakdown
Although each of the four indices are down on a month-over-month basis, an encouraging development is that the rates of declines are lower in the Midwest, South and West, compared to the drops seen in March 2020.
The Northeast PHSI sank 48.2% to 42.6 in April, 52.6% lower than a year ago. In the Midwest, the index dropped 15.9% to 72.0 last month, down 26.0% from April 2019.
Pending home sales in the South fell 15.4% to an index of 87.6 in April, a 29.6% decrease from April 2019. The index in the West slipped 20.0% in April 2020 to 57.1, down 37.2% from a year ago.