Based on CoreLogic's latest Home Price Index for November 2019, U.S. home prices rose both year over year and month over month. Home prices increased nationally by 3.7% from November 2018. On a month-over-month basis, prices increased by 0.5% in November 2019.
Home prices continue to increase on an annual basis with the CoreLogic HPI Forecast indicating annual price growth will be 5.3% from November 2019 to November 2020. On a month-over-month basis, the forecast calls for home prices to increase by 0.2% from November 2019 to December 2019, which would mark a new peak in prices since the last U.S. recorded peak in April 2006. The CoreLogic HPI Forecast is a projection of home prices calculated using the CoreLogic HPI and other economic variables. Values are derived from state-level forecasts by weighting indices according to the number of owner-occupied households for each state.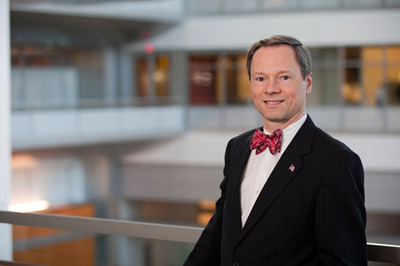 "The latest U.S. index shows that the slowdown in home prices we saw in early 2019 ended by late summer," said Dr. Frank Nothaft, chief economist at CoreLogic. "Growth in the U.S. index quickened in November and posted the largest 12-month gain since February. The decline in mortgage rates, down more than one percentage point for fixed-rate loans from November 2018, has supported a rise in sales activity and home prices."
According to the CoreLogic Market Condition Indicators (MCI), an analysis of housing values in the country's 100 largest metropolitan areas based on housing stock, 34% of metropolitan areas have an overvalued housing market as of November 2019. The MCI analysis categorizes home prices in individual markets as undervalued, at value or overvalued, by comparing home prices to their long-run, sustainable levels, which are supported by local market fundamentals such as disposable income. As of November 2019, 27% of the top 100 metropolitan areas were undervalued, and 39% were at value.
When looking at only the top 50 markets based on housing stock, 40% were overvalued, 20% were undervalued and 40% were at value in November 2019. The MCI analysis defines an overvalued housing market as one in which home prices are at least 10% above the long-term, sustainable level. An undervalued housing market is one in which home prices are at least 10% below the sustainable level.
During the second quarter of 2019, CoreLogic, together with RTi Research of Norwalk, Connecticut, conducted an extensive survey measuring consumer-housing sentiment among millennials. The study showed that a significant number of older millennials (ages 30-38) are strongly considering moving within the next 12 months, with 64% of this cohort expecting to purchase a home, reinforcing this group's interest in the housing market. Meanwhile, 57% of younger millennials (ages 21-29) plan on renting their next home. Despite the purchase intent among older millennials, nearly half (43%) still view homeownership as unaffordable and out of reach.
"We're continuing to see a split among older and younger millennials when it comes to their plans to purchase a home," said Frank Martell, president and CEO of CoreLogic. "While older millennials are looking forward to participating in the housing market in the future, their younger counterparts don't see themselves buying a home anytime soon. With home prices expected to rise just over 5% over the next 12 months, affordability remains a concern for most prospective buyers."