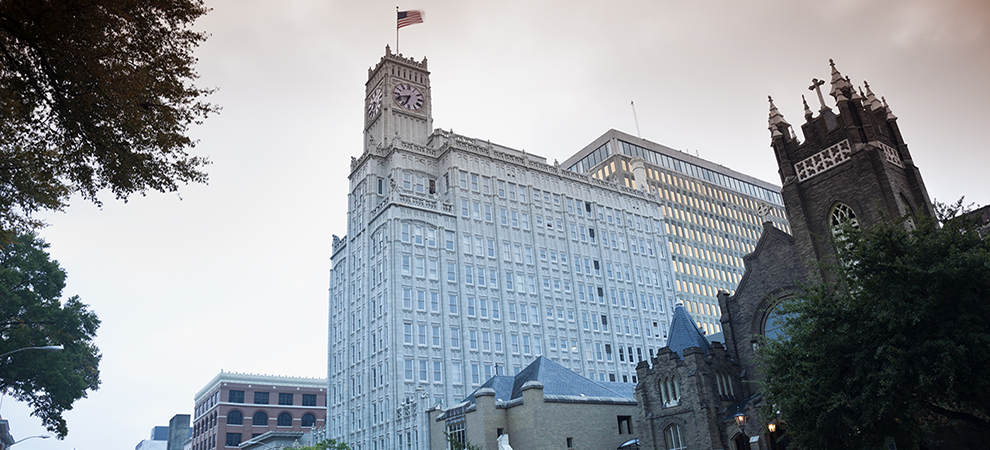 Jackson Mississippi Named Windiest U.S. City
According to CoreLogic, Jackson, MS is the windiest city in the country in 2015, followed by Springfield, MO, Boston, Cambridge, MA and Shreveport, LA.
The CoreLogic Windy City Ranking provides a national ranking of the nation's windiest cities and is generated by calculating the total force caused by all severe wind gusts of 60 mph or more for every wind event dating back to 2006. The analysis, which also takes into account the total number of wind events, assigns a numerical score ranging from 1-100 to 293 cities analyzed with data captured at the city center plus a 10-mile radius.
Table 1 provides a top-ten ranking of the windiest cities over this nine-year timeframe, with Jackson recording a maximum wind speed of 99 mph and 153 separate wind events, putting it at the top. Despite being nicknamed 'The Windy City,' Chicago ranks 50th. When looking only at wind speeds over the nine-year timeframe, three cities surpassed wind speeds of 100 mph, including Reno (126 mph), Westminster, CO (108 mph) and Round Rock, TX (103 mph).
The CoreLogic Windy City Ranking uses proprietary wind verification technology to evaluate wind speeds and distinct wind events in 293 U.S. cities with populations of 100,000 or more. Unlike traditional wind records, which rely on airport-based and private weather observation stations that record data only at one location, CoreLogic wind verification technology captures wind data at a more property-specific level. The data is localized and geography-specific so that even cities which are very close together, such as Boston and Cambridge, MA, can be measured independently (Table 1).
This ability to evaluate wind activity at the granular level helps improve the accuracy and timing of the costly insurance claims related to wind damage. Industry estimates indicate that wind damage represents 20 to 30 percent of all insurance claims each year. With such a significant percentage of insurance claims attributed to wind, CoreLogic's wind verification technology allows insurance professionals to verify if and when severe winds were detected at or near a specific location in order to make more precise damage assessments.
2015 Wind Analysis
For the first half of 2015, Reno recorded the highest wind speed at 119 mph and Jackson, MS recorded the most wind events at 14, as of June 2015 (Tables 2 and 3, respectively). The analysis also concludes that the highest straight-line wind speeds so far this year have been recorded on the West Coast, while the most wind events have occurred east of the Rocky Mountains. The cities with the strongest straight-line winds tend to be adjacent to large mountain ranges prone to winter wind storms, which although infrequent, can be powerful.
"When looking at various natural hazards and the risk they pose, wind doesn't get as much attention as hurricanes, floods or wildfires which can cause widespread devastation in just a single event. However wind-related damage is a serious and ongoing risk with about a third of all claims related to wind and hail," said Lindene Patton, global head of hazard product development for CoreLogic. "Reviewing wind activity over multiple years helps identify trends and provide further scientific data to inform insurance coverage which, in turn, better protects homeowners."