---
Cost analysis finds $1 pay increase equivalent to 37 percent rent hike for a 500-employee facility
According to a new report by CBRE Group, rising minimum-wage levels across the U.S. stand to impose additional cost burdens on industrial-building occupiers, especially in labor-intensive, e-commerce fulfillment centers.
CBRE calculates that a $1 increase in average wages amounts to a $1 million rise in total annual labor spend for a 500-employee facility.
Viewed another way, that level of added cost is equivalent to an increase in annual rent of $2.08 per square foot on a 500,000-square-foot industrial building, according to CBRE's calculations. That's a 37 percent rise from the average annual U.S. industrial rent of $5.65 per square foot per year.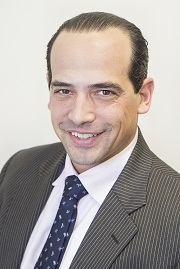 Spencer Levy
"While the impact of rising minimum wages will vary across companies and the states and municipalities in which they operate, it's a near certainty that e-commerce facilities will take the biggest hit," said Spencer Levy, Head of Research for CBRE in the Americas. "Fulfillment centers and other facilities that process, sort and ship online orders tend to employ twice as many people on average as do typical warehouses and distribution centers, often expanding during peak seasons to as many as four times the average workforce."
Efforts to boost minimum wages have gained momentum as increases went into effect in 17 states and Washington, D.C., at the start of 2016. Another 11 states are set to increase their minimums within the next five years. San Francisco and Seattle have passed laws mandating that their minimum wage be gradually increased to $15 an hour by 2018. Los Angeles has mandated getting to $15 by 2020, and as the minimum wage legislation was passed, the city also decided to cut the business tax which will result in a 16 percent reduction over the next three years. This will save Los Angeles businesses approximately $90 million and is expected to partially offset the effect of the wage increase. Other major cities, such as New York and Washington, DC, are establishing the framework for similar increases.
In context, the average wage for U.S. warehouse workers of $11.82 well exceeds the federal minimum wage of $7.25 and those in most municipalities. However, that gap is much narrower in key industrial markets like Southern California, and the minimum wages in several municipalities across the U.S. are on track to exceed that $11.82 average industrial wage in the coming years. In addition, in tight labor markets, a minimum-wage increase can spur gains in wages higher up the pay scale.
On the other hand, there is, of course, a social benefit to boosting minimum wages in some markets, especially given that overall U.S. wage growth amounted to 5 percent from 2010 to 2015, a marked slowdown from 12.7 percent gain from 2004 to 2009.
Scott Marshall
If and when minimum wages escalate, some industrial companies will elect to pass those cost increases on to customers. Many won't, leaving them to consider other options for controlling their costs. According to the CBRE report, options include investing in more automation to eventually limit headcount increases. Another possibility for industrial companies not tied to a specific location could be scouting nearby municipalities or states with a lower minimum-wage requirements or other mitigating factors on costs.
"While minimum-wage increases are varied across the U.S., and some municipalities aren't considering any changes, industrial real estate occupiers still need to be aware of the impacts of higher wages on their labor and overall occupancy costs," said Scott Marshall, CBRE's Executive Managing Director of Industrial & Logistics, the Americas. "Labor typically accounts for 20 percent of supply chain expenses, so changes in that category can reverberate across the entire enterprise."
Sign Up Free | The WPJ Weekly Newsletter
Relevant real estate news.
Actionable market intelligence.
Right to your inbox every week.
---
Real Estate Listings Showcase