---
According to a new survey by the national law firm of Akerman LLP, property investors and lenders have a new dose of confidence in the nation's strengthening commercial real estate market, with the most positive assessment in the U.S. economy in years.
Akerman's
U.S. Real Estate Industry Outlook Survey
indicates that nearly 60 percent of real estate executives are more optimistic about the market this year than they were in 2014. Meanwhile, U.S. markets continue to lure foreign investment at sustaining speed and a surge in institutional capital is leading deal volumes, with an upward trajectory predicted this year.
Robust investor appetite is expected to continue, with greater participation from a wider array of equity sources. In the financing space, however, a sense of rigor and industry responsibility holds sway. Investors and lenders remain diligent and are structuring deals with greater discipline. According to Akerman Survey respondents, more discipline in the way capital is chasing opportunity indicates the market is on sounder footing than it was before the financial downturn, and industry players are better capitalized to withstand fluctuations in the market.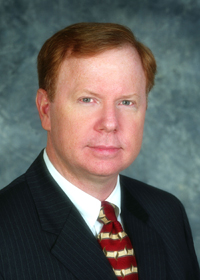 Richard Bezold
"As 2015 unfolds, the industry is seeing an all-time record of institutional equity and global equity competing for core real estate assets," said Richard Bezold, chair of Akerman's Real Estate Practice Group. "As investor appetite grows and deals become more aggressive, the industry will increasingly need to focus on maintaining rationality."
All of this fits within the larger context of a global marketplace. The world's economies are becoming ever more intertwined and U.S. cities remain a top investment destination. For the first time in six years, Akerman Survey respondents are more concerned about the global economy (23 percent) than lawmaker decisions in Washington, D.C. In 2014, nearly 34 percent cited government policies as the most pressing issue facing the U.S. commercial real estate industry, compared to 15 percent in 2015.
"An increasingly competitive landscape and a volatile global marketplace create new challenges for our real estate clients," said Bezold. "We use the Akerman Survey as an opportunity to start a dialogue about these important issues and bring clarity to key trends and business opportunities anticipated in the months ahead."
Diverse Capital Flows
Improvement in the U.S. economy (39 percent), low interest rates (23 percent), and the availability of equity capital (15 percent) continue to drive executive confidence levels.
Executives predict banks, more than any other funding source, will drive financing. Insurance companies will also be a main source of real estate financing, with foreign capital remaining a key driver of growth in the financing space.
Executives believe that non-traditional investment vehicles will contribute even greater funding, with CMBS, private equity, REITs and pension funds as potential sources.
Global Flight to Quality
While federal gridlock (15 percent) and interest rate uncertainty (22 percent) continue to render doubt, executive optimism is mostly trimmed by global unrest (23 percent). "Real estate markets are becoming more globalized, and cycles seem to be getting shorter and have more short-term volatility as a result of this globalization," said Eric Rapkin, a transactional partner in the Real Estate Practice Group and the Fort Lauderdale Office Managing Partner.
Cascading events like China's economic slowdown, turmoil in the Middle East, declining oil prices, and sliding currency exchange rates are top of mind among investors. But concerns may be short-lived, as foreign investors continue to turn to the U.S. as a safe haven for their assets. In fact, escalating conditions abroad may accelerate the global flight to quality. This is why international investors are expected to be one of the top three sources to fund commercial real estate debt/equity in 2015, according to the Akerman Survey.
Sector Strength and Transaction Activity
Investors continue to capitalize on the healthy transaction market, seeing moderate and sustained growth across all property types.
More than half (58 percent) of real estate executives believe the multifamily sector will continue to lead commercial real estate through the recovery. Seven out of 10 agree apartment development will drive multifamily activity, compared to senior living facilities (17 percent) and condominiums (11 percent). Executives say the single-family homebuilding market will be the second most active real estate sector (10 percent), followed by hospitality, retail, industrial, and office.
Multifamily also is expected to be the most active market for foreign investment, with the majority of capital coming from China (50 percent). In fact, executives believe China will be the dominant source of foreign capital for nearly all property types (aside from single-family homebuilding). The purchasing power of the Chinese Yuan over the U.S. dollar has the potential to be a significant driver for many U.S. markets, including industrial, hospitality, multifamily, retail and office.
Despite the strengthening of the U.S. dollar against European and Latin American currencies, executives believe investors from these regions will remain among the top three foreign capital sources this year.
Nearly half of executives predict the greatest increase in Latin American real estate investment in the United States will come from Brazil (42 percent). Brazil will also receive the greatest increase (34 percent) of U.S. investment in Latin American real estate, followed by Mexico (11 percent).
For the first time in more than 50 years, executives see potential in Cuba's burgeoning real estate market. The Akerman Survey indicates that they are slightly more optimistic about investment opportunities in Cuba (8 percent) than traditional standouts, Venezuela (5 percent) and Argentina (5 percent).
Top Trends Impacting Real Estate Development
While many variables will determine the course of the U.S. real estate market, 2015 shows trending conditions that portend well for the industry's future growth. Following are eight key trends to watch this year.
1. New Urbanism:
The aging of the baby boomers, the arrival of the millennials in the workforce, and the increasing preference of both to combine a "live, work, play" lifestyle in a compact city center, are reshaping the real estate market. Thirty-four percent of executives believe this changing lifestyle preference will have the most significant impact on U.S. real estate development in 2015 and beyond.
2. Job Recovery:
Five out of 10 real estate executives say employment in 2015 will either be marginally or significantly higher than in 2014, a strong indicator of economic growth. Nearly 30 percent predict the ability to create well-paying jobs will have the most significant impact on real estate development over the next three years.
"Even though the employment numbers have gotten so much better than they were four or five years ago, we still have not seen the kind of recovery in employment that we have been looking for, so that leads me to think that we are not yet at the peak. I still expect the real estate market to get stronger," said Steven Polivy, chair of Akerman's Economic Development & Incentives Practice and the New York Office Managing Partner.
3. The Longevity Dividend:
The aging population, coupled with housing preferences and needs, also are creating an attractive outlook for both the senior living and healthcare real estate sectors. Twenty-six percent of executives believe this trend will have the most impact on real estate development. Changing practices in the delivery of healthcare also are increasingly shaping real estate development, building design and investment models.
"Healthcare systems are moving more into a space that adapts market principles in the delivery of client-centric care," said Beppy Owen, co-chair of the Senior Living Facilities Practice. "When it comes to healthcare real estate and senior housing, investor appetite is at a high, as property valuations continue to rise in the wake of attractive profits from the sale of those asset classes."
4. Diversity of Equity:
Two important trends in real estate involve the expansion of real estate investment trusts into new market sectors and the flood of equity capital into the market. These factors help underscore a continuing sense of diversity of funding sources and healthy, responsible growth in the real estate sector.
"The sources of capital are very diverse," said Andrew Berman, partner in the Real Estate Practice Group. "There are any number of different and innovative ways that people are financing transactions, and that seems to point to a positive outlook."
5. Alternative Funding Sources Create a Healthy Lending Environment:
The emergence of segments like crowdfunding are emblematic of an increasingly diverse lending environment. Some developers have been looking at transnational bond markets as an efficient and more affordable alternative financing model to mezzanine debt. Meanwhile, a surge of EB-5 immigrant investors has fueled a new era of high-rise development.
"The EB-5 program combines flexibility with a more attractive pricing model for most developers who see mezzanine debt rates that are more similar to institutional debt, but without all of the restrictions and requirements that you would get with institutional lenders," said Polivy.
6. The Real Estate Renaissance for Secondary Cities:
Some tier-two cities have become a viable alternative to traditional urban centers for real estate investment. Experts say it is the very nature of tier-two cities themselves that make them world-class hubs of prosperity. They provide access to resources that make advanced industries--like biomedicine, pharmaceuticals, energy and technology--thrive. These industries provide an imperative for the real estate sector--high-paying jobs.
7. Regional Connectivity and Infrastructure Development:
As globalization and technology converge, geographic boundaries begin to blur, and the market increasingly demands better mobility and connectivity to support a "live, work, play" lifestyle. American cities are recognizing a new need for economic and transportation linkages between communities and businesses, and are turning to innovative projects that support these challenges.
"Creating an attractive physical environment and providing good infrastructure are the most important things the public sector can do to build a sustainable future," said Neisen Kasdin, a land use partner in the Real Estate Practice Group and the Miami Office Managing Partner. "Many cities are looking to Miami as a model, where an innovative inter-city rail system and central station are being built and top architects are working comfortably within a new form based zoning code to create great neighborhoods and design some of the most important new buildings in the country."
8. Putting a Value on Sustainability:
While only seven percent of Akerman Survey respondents felt sustainability practices will have a significant impact on U.S. real estate development over the next three years, there is a modest increase in awareness and implementation of sustainability initiatives spreading across the commercial and industrial sectors. Initiatives aimed at energy, water and waste efficiency are also gaining popularity among progressive cities and coastal areas.
"Real estate developers and investors understand that projects going to market must be structured and built with the long-view in mind to be successful," said Cecelia Bonifay, chair of Akerman's Land Use & Sustainable Development Practice.
Sign Up Free | The WPJ Weekly Newsletter
Relevant real estate news.
Actionable market intelligence.
Right to your inbox every week.
---
Real Estate Listings Showcase