---
With weakening global currencies, fewer Latin American and European buyers are investing in Miami condos, but Asian and domestic buyers are helping fill the gap. This is according to the Miami Downtown Development Authority's (DDA) just-released First Quarter Greater Downtown Miami Market Residential Real Estate Market Study conducted by Integra Realty Resources (IRR).
Even as the number of condos under construction, unit sale prices and rental rates soar, Greater Downtown Miami's real estate market is in the early stages of a healthy stabilization. The condo market is reaching the point of equilibrium where supply is catching up with demand, as sales from Latin America begin to hit a plateau and construction costs rise.
Foreign investment fueled most of Downtown Miami's condo comeback with a "South American Financing Model" that saw foreign buyers finance 50 percent or more of unit costs by the time the building was complete. However, weakened currencies in Europe and Latin America are causing many international buyers to take a pause, driving slower unit pre-sales in Downtown Miami as the world reacts to a strengthening U.S. dollar. With China's currency gaining against the U.S. dollar, however, IRR study authors expect Chinese investors to become a larger player in Greater Downtown Miami's real estate market.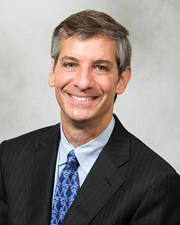 Marc Sarnoff
"Latin American buyers were a boon for Downtown Miami after the recovery and through the first round of new condo deliveries, but the area is starting to see significant traction with Asian buyers," says City of Miami District 2 Commissioner and Miami DDA Chairman Marc Sarnoff. "Downtown Miami's condo market is not dependent on Latin American buyers alone. Chinese investors and local buyers are eyeing the market. No longer is Miami just the Gateway to Latin America--we are the gateway to the world."
While fewer Latin American buyers are entering the market, a strengthening U.S. economy is opening the door to more domestic buyer activity, which had been lacking to this point. According to the report, buyers from cities like New York, Boston, New Jersey, Washington, D.C. and Chicago make up about 15 percent of the current buyer pool. West Coast buyers from Las Vegas and California are also entering the local market as Baby Boomers search for second or retirement homes in more affordable cities.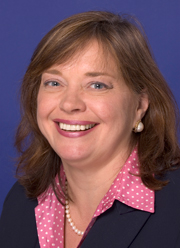 Alyce Robertson
"For buyers around the world - and around the United States - the Downtown Miami address has a growing cache," says Alyce Robertson, Executive Director of the Miami DDA. "Rents are on the rise, nearing other chic South Florida neighborhoods, which is a testament to the growing desire for a more urban lifestyle."
According to the report, rental rates continue rising in Greater Downtown Miami. The current asking rate is almost $3,300 per month, confirming Downtown Miami's status as one of the preeminent luxury markets in the county with rental rates now close to par with South Beach. However these rents should begin to decline or plateau as new product comes on market. Nearly 2,600 conventional rental units are now under construction and more than 1,000 of these are to be delivered this year.
Additionally, construction costs continue to rise as the demand for tradesman and skilled workers in South Florida outpaces supply. The report attributes these rising costs as the biggest factor in determining if currently selling and proposed projects will move forward in the next six to 12 months.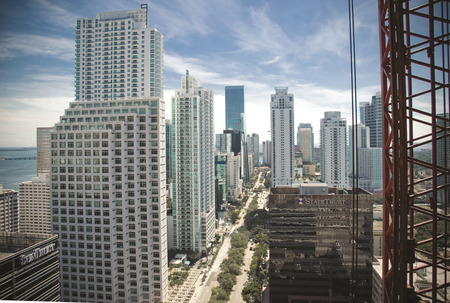 This overall market stabilization will drive developers to shift marketing strategies, targeting domestic buyers more aggressively as the international buyer pool thins. According to the report, the projects with strong sponsorship and those with waterfront views are best positioned for success. The slowest pre-sale absorption is among secondary locations in projects at lower price points.
"All indications point to stabilization of an active real estate market," says Anthony M. Graziano, Principal of Integra Realty Resources. "With 6,000 units under construction and pre-sold over the past three years, we are reaching equilibrium. Fewer buyers, rising construction costs and swelling land prices will see fewer developers come to market. Still, Downtown Miami is seeing strong momentum with rental and sales prices increasing and growing interest from Asian and domestic buyers seeking the lifestyle and affordability Miami offers relative to other major markets."
Sign Up Free | The WPJ Weekly Newsletter
Relevant real estate news.
Actionable market intelligence.
Right to your inbox every week.
---
Real Estate Listings Showcase