According to Transwestern, Miami-Dade County's office market continued to reflect near record-low vacancy in first quarter 2018, posting at 12.3 percent. Consistently low vacancy over the past several quarters has prompted the highest levels of new construction since 2010, with 811,731 square feet under construction as of first quarter.
"Though construction activity in Miami-Dade has increased dramatically over the past few years, developers of core office projects in the Miami Central Business District remain cautiously optimistic and continue to evaluate their strategy to capture the next roll of organic lease expirations," said Christopher Dubberly, Transwestern Vice President. "The upward pressure on rents in Brickell, along with increasing traffic congestion, should attract tenants across the river to Downtown where large blocks of space with better highway access are coming on line."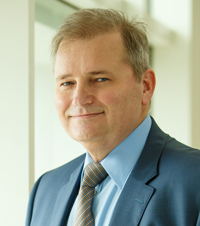 Glenn Gregory
More than half of the office development in Miami-Dade - 422,379 square feet - is concentrated in Coral Gables which reported an 8.3 percent vacancy rate, the second lowest behind Coconut Grove at 7.4 percent, in first quarter 2018. Overall asking rents continue to climb with Class A rates averaging over $50 per square foot in Miami Beach and Brickell.
"With a large amount of new supply slated over the next three years, completions are expected to outpace net absorption," said Glenn H. Gregory, Transwestern Managing Director. "But for the time being, market conditions in Miami are ripe for a continuation of the steady, positive growth we experienced during 2017. Our forecast for 2018 remains optimistic."