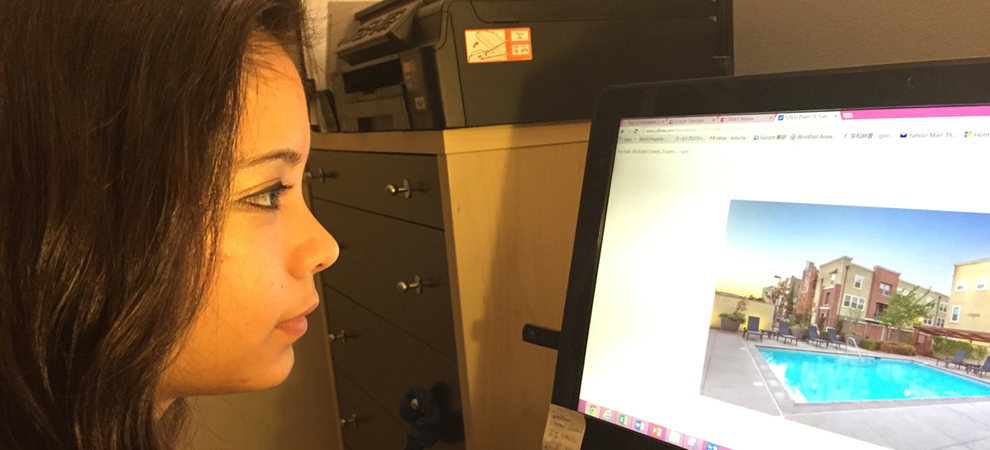 Once They Start Buying, Millennials to Shape Housing Preferences in U.S.
Speakers during the recent NAHB International Builders' Show held in Las Vegas earlier this month said that the millennial generation is poised to make a significant impact on home design with their strong preferences for energy efficiency and smart home technology; comfortable, workable kitchens and more casual spaces.
But first, they have to move out of their parents' homes and into a place of their own, said NAHB Assistant Vice President for Survey Research Rose Quint. In 2015, about 15 percent of adults ages 25-34 lived with a parent, about 3 percent more than the highest share between 1983 and 2007 - 12 percent. That translates into 1.3 million people who normally "would be out there, forming their own households, demanding their own units," either as buyers or renters, she said.
Quint had anticipated that new mortgage programs and looser mortgage insurance requirements unveiled a year ago would have led to an increase in consumers buying homes for the first time. But a look at the size of the typical new single-family home in 2015 found the opposite: home sizes grew to an average of 2,721 square feet, the highest yet, and an indication that the new-home market continues to be dominated by move-up buyers, rather than first-time buyers.
"Before we see that expected pullback in square footage and price, we're going to have to see a significant return of the first-time buyer," who is more likely to buy a smaller home at a lower price point, Quint said.
This year, home buyers of all ages say they are looking for homes with separate laundry rooms, energy-star appliances and windows, exterior lighting and a patio.
What they don't want are rooms with cork flooring, elevators, pet washing stations, expensive outdoor kitchens and fireplaces, and two-story entryways and family rooms. And their countertops should be granite, but never laminate, according to a Fall 2015 survey of potential buyers.
In terms of house type, buyers want a detached, single-family home: 65 percent of all buyers and 68 percent of millennials expressed that preference. That number rises to 72 percent with Gen X (born between 1965 and 1979) but falls somewhat to 55 percent with those born before 1945, Quint said.
Better Homes and Gardens Brand Executive Editor Jill Waage echoed Quint's findings on preferences for well-equipped kitchens and casual, comfortable living spaces - especially outdoor living rooms, where millennials want to entertain their families and friends.
What's important about this generation is their comfort with technology. Millennials "are leading the way on this," Waage said. "They are the first generation to walk into homeownership with a smartphone in their hands."
These millennials want to use technology to make entertainment choices easier, monitor the comings and goings of packages, repairmen and their children, and improve their health and well-being. When it comes to product choices, "they've read the ratings, comments and reviews, and they know what's worth it," and have probably created a Google alert so they know when it's on sale, she said.
Their home improvement preferences center on home organization and workspaces, as the separation between working in an office and telecommuting continues to blur.
"This generation is searching out ideas, following bloggers," and creating Pinterest boards with their preferences, Waage said. "They've already curated their dream home online, saving it on their boards so they can [be ready] when the day finally comes."
The survey results are also important to home builders in the 55+ market, said David Peskin, president of Reverse Mortgage Funding LLC (RMF), which sponsored the NAHB study on consumer preferences. "The boomer generation is currently experiencing a transition to their next phase of life, so the home building and finance industries should commit to better understand the wants and needs of this generation to offer the best possible solutions for them," Peskin said.
"The results of this important survey shed light on the buying preferences of older Americans, and confirm that an uneasiness over finances is one of the primary reasons they are hesitant about relocating to a new residence that better suits their needs. At RMF, we are committed to helping home owners age 62 and older meet their financial needs, so this data will be informative to the way we educate consumers about our Home Equity Conversion Mortgage for Purchase (H4P) product."