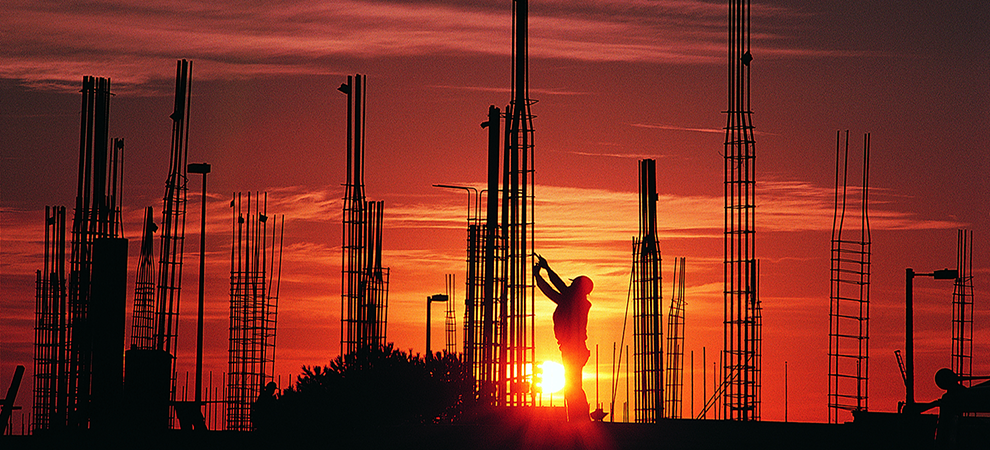 Single Family Home Production in U.S. Declines in March
According to the U.S. Department of Housing and Urban Development and the Commerce Department, following an elevated February 2017 reading, nationwide housing starts fell 6.8 percent in March to a seasonally adjusted annual rate of 1.22 million units. Still, new housing production in the first quarter of this year is running 8.1 percent above the pace in 2016.
"Today's numbers are aligned with our builder confidence metric, which contracted slightly this month but is on solid footing overall," said Granger MacDonald, chairman of the National Association of Home Builders.
"The three-month moving average for single-family starts has reached a post-recession high, which shows that this sector is continuing to firm," said NAHB Chief Economist Robert Dietz. "We can expect further gains in single-family production throughout the year, while multifamily starts should level off."
Single-family production in March decreased 6.2 percent to an annual rate of 821,000 units after a strong February reading while multifamily starts dropped 7.9 percent to an annual pace of 394,000.
Regionally in March, combined single- and multifamily housing production rose 12.9 percent in the Northeast. Starts fell by 2.9 percent in the South, 16 percent in the West and 16.2 percent in the Midwest.
Overall permit issuance in March was up 3.6 percent to a seasonally adjusted annual rate of 1.26 million units. Multifamily permits rose 13.8 percent to 437,000 units while single-family permits edged down 1.1 percent to 823,000.
Regionally, overall permits rose 16.7 percent in the West, 15.5 percent in the Northeast and 6 percent in the South. Permits fell 22 percent in the Midwest.
The National Association of Realtors Chief Economist Lawrence Yun also commented, "A major housing shortage exists in this country. It is therefore disappointing to witness in March the continued lackluster performance in new home building, which was the second lowest activity over the past six months. Home prices have risen by 41 percent and rents have climbed 17 percent over the past five years at a time when the typical worker wage has grown by only 11 percent. To relieve housing costs, there simply needs to be more homes built."