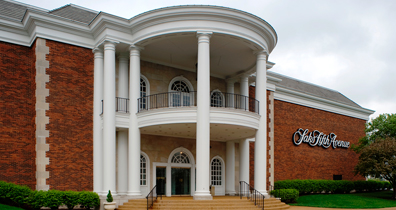 St. Louis Trophy Mall Sold to GGP and CPPIB
This past week Jones Lang LaSalle (JLL) announced the firm's sale of Plaza Frontenac Mall on behalf of Davis Street Properties.
The 482,000-square-foot Trophy Class A mall was purchased by a joint venture between General Growth Properties, Inc. (GGP) and Canada Pension Plan Investment Board (CPPIB). It is one of just nine malls in the world that is anchored by both exclusive retailers Neiman Marcus and Saks Fifth Avenue.
Leading the Jones Lang LaSalle team on this transaction was Managing Directors Dave Doupe´, Kris Cooper and Margaret Caldwell.
"This luxury high-end property received an intense amount of interest from a wide variety of investors as it boasts in-line shopping sales of approximately $500 per square foot," said Doupe´. "This strategic purchase will allow GGP and CPPIB to expand their footprint in the St. Louis and further solidify their standing as two of the premiere mall owners and operators in the world."
Plaza Frontenac is a two-level, 482,066-square-foot mall, including four out parcels, located at the intersection of Clayton Road and Lindbergh Boulevard in the heart of the city's wealthiest trade areas. Originally completed in 1974, the property was extensively renovated in 1994. The mall is 96% leased/ Beyond Neiman Marcus and Saks Fifth Avenue, the property is home to such luxury brands as Tiffany, Coach, Louis Vuitton and Kate Spade, to name a few. The property also has future expansion potential at the south end of the site.
Even though the sales price of the mall was undisclosed, some retail real estate analysts estimate the mall sold in the $130 million-plus range.
---