---
Trillions of Dollars Spent on Infrastructure Around the World, Not in U.S.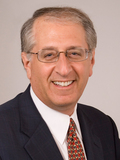 According to Howard Roth, Ernst & Young's global real estate practice leader, the lack of an ongoing, sustainable and strategic commitment to rebuild and expand its infrastructure will begin to seriously weaken the US's competitive position in the coming years.
The warning came during an address this past week to urban planners, architects as well as real estate developers, investors and lenders attending the Spring Meeting of the Urban Land Institute (ULI) in Phoenix, AZ.
Roth said that while the forecast may look grim, there are some immediate options that can help close the gap and also help the country create sustainable jobs:
First, the US needs to put in place a national infrastructure strategy rather than take a piecemeal approach to maintenance and development. "The leadership in the US needs to neutralize politics by adopting a "Race To The Top" model for determining priorities and funding projects," said Roth, "and one of those priorities should be to concentrate on refurbishing and expanding global market gateway cities like New York, San Francisco, Los Angeles, Washington DC, Chicago, Miami, Atlanta, Houston and Dallas in order to put the US squarely back into the game." Roth also pointed to the need for a national as well as state-sponsored infrastructure banks to funnel capital into strategic programs.
Second, the US must make itself the preferred market of choice for institutional investment capital by encouraging private investment. "Studies show that institutional investors plan to increase their allocations to infrastructure five-fold over the next 15 to 20 years and although, a majority of these funds come from US investors, most of the capital is being diverted to Asia, Europe and Latin America because we don't have our act together," Roth stated. "We need to set the right conditions for US investors to keep more of their money here, and we also must attract overseas investors."
Third, the US must recognize that public private partnerships (P3s) are beneficial to the speedy delivery of some projects, but aren't the only solution. "P3s are just one arrow in the quiver; to be truly successful in maximizing public and private dollars and getting the best infrastructure we can afford, we need to be strategic about our investments," he said.
Fourth, the US must realize that too much of the past funding for vital infrastructure has been siphoned off to plug holes elsewhere in the federal budget. "We already have the lowest total taxes (excise and gas consumption) of any country in the industrialized world but not all of those funds flow into road and infrastructure improvements. We have to learn that we can't continue to have everything and pay for nothing," said Roth.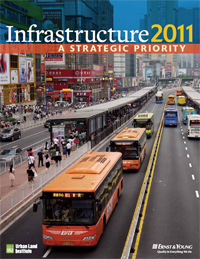 Roth also told the group that almost every major US economic competitor in the world -- including both developed and developing countries -- has committed to programs investing trillions of dollars over the next several years to rebuild and expand their strategic economic positions and enhance the lives of their citizens. "China, India and Brazil have all embarked upon strategic infrastructure programs and will invest about US$1 trillion each over the next three to five years in high speed rail, new highways, toll roads and urban transit - in efforts to improve or solidify their global economic positions over the next few decades and into the future," Roth said. "Even the United Kingdom, which is in the midst of a severe austerity program, and the Middle East, which has been torn by civil strife, are continuing to invest billions in physical infrastructure, aware that to take their foot off the pedal will eventually bring their economies to a halt," he added.
One positive example of local and State Government supporting the expansion of their own infrastructure is the Port of Miami.
In March 2011, both the State of Florida and Miami-Dade County Governments stepped in together to cover the cost (USD $150 million) to fund the dredging of Miami's port to deeper depths in 2012 in order to handle the larger 'Post-Panamax' container ships that will soon be coming to the United States because of the completion of the Panama Canal expansion in mid-2014.
See related story on WORLD PROPERTY CHANNEL:
In contrast, the mainstay of the recent US approach to infrastructure improvement - the federal economic stimulus program -- peaked in 2010 at just over US$20 billion, and will see a significant reduction in outlay next year and through to 2020. In addition, state and municipal authorities are dealing with what has become for most "an era of less" - less revenue, less capital for investment and less ambition to address the infrastructure challenge, even though voters rank building and maintaining our infrastructure as a key goal. "It's hard to see a comprehensive approach to addressing infrastructure issues here in the US," Roth said, adding "the stimulus helped, but it was only a down payment on what's needed." The American Society of Civil Engineers (ASCE) has projected that the US needs to invest US$2 trillion over the next five years just to maintain its existing infrastructure.
"As if the past few years of economic debilitation haven't been enough, in just the past few months we've had major setbacks by Mother Nature on several fronts. Tornadoes, floods and other major catastrophes have damaged a lot of what the US did have in place last year, and they are an additional wake-up call that the nation's foundation needs constant attention. Rebuilding the US is no longer an option, it's a necessity - and one that requires a strategic and considered approach if we are to remain a global leader," he said.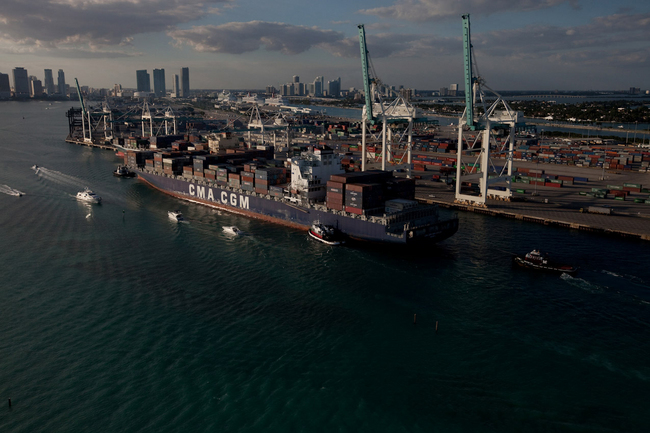 ---
Sign Up Free | The WPJ Weekly Newsletter
Relevant real estate news.
Actionable market intelligence.
Right to your inbox every week.
---
Real Estate Listings Showcase