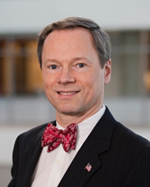 Low Mortgage Rates Continue to Keep U.S. Housing Affordability Index High
Based on Freddie Mac's latest Primary Mortgage Market Survey (PMMS), average fixed mortgage rates largely unchanged and near their record lows helping to keep housing affordability high for those borrowers who are in the market. The 30-year fixed dipped to 3.99 percent, and at 3.27 percent, the 15-year fixed averaged just slightly above its all-time low of 3.26 percent on October 6, 2011.
The 30-year fixed-rate mortgage (FRM) averaged 3.99 percent with an average 0.7 point for the week ending December 8, 2011, down from last week when it averaged 4.00 percent. Last year at this time, the 30-year FRM averaged 4.61 percent.
15-year FRM this week averaged 3.27 percent with an average 0.8 point, down from last week when it averaged 3.30 percent. A year ago at this time, the 15-year FRM averaged 3.96 percent.
The 5-year Treasury-indexed hybrid adjustable-rate mortgage (ARM) averaged 2.93 percent this week, with an average 0.5 point, up from last week when it averaged 2.90 percent. A year ago, the 5-year ARM averaged 3.60 percent.
1-year Treasury-indexed ARM averaged 2.80 percent this week with an average 0.6 point, up from last week when it averaged 2.78 percent. At this time last year, the 1-year ARM averaged 3.27 percent.
Freddie Mac's chief economist Frank Nothaft, "Thirty-year fixed-rate loans have declined 0.62 percentage points from a year ago, and median sales prices on existing homes are off 4.7 percent in the year ending with October. These low rates and home prices have pushed housing affordability to record highs this year. For instance, the National Housing Affordability Index, which dates back to 1971, reached another all-time record high in October for the sixth time in 2011, according to the National Association of Realtors. Monthly principal and mortgage interest payments accounted for a mere 12.6 percent of median family incomes that month. This level of affordability likely contributed to the rise in conventional mortgage applications for home purchases over the week of December 2nd to the most in nearly a year."
---