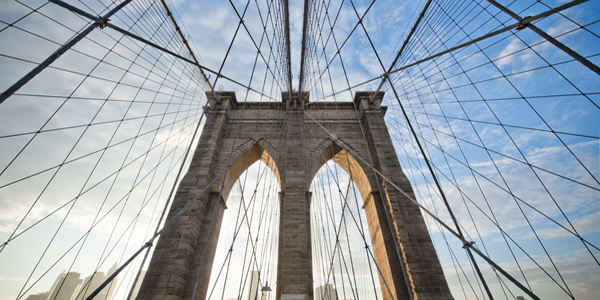 United States Ranked World's Most Transparent Real Estate Market
According to Jones Lang LaSalle's 2012 Global Real Estate Transparency Index report released this week; recovering real estate markets globally have prompted renewed impetus to transparency improvements following a slowdown in progress during the financial crisis in 2008 and 2009.
Nearly 90 percent of markets have registered advances in real estate transparency during the past two years, driven by improving market fundamentals data and performance measurement, combined with better governance of listed vehicles.
Jones Lang LaSalle's report calculates transparency in 97 real estate markets worldwide by weighting 83 different factors, provides investors and corporate occupiers with data and analysis critical to transacting, owning and operating in global markets. The Index also assists governments and other industry organizations interested in improving transparency.
Among key findings from the report:
The United States ranks as the world's most transparent real estate market in 2012, followed closely by the United Kingdom and Australia. Also in the 'Highly Transparent' category: Netherlands, New Zealand, Canada, France, Finland, Sweden and Switzerland.
The Index reaffirms the ascent of the MIST growth markets (Mexico, Indonesia, South Korea and Turkey), which all feature among the leading improvers. Turkey once again leads in transparency improvement.
Regionally, Latin America has seen the strongest progress in transparency. Brazil's Tier 1 cities rank second globally in transparency improvement and now sits in the 'Transparent' category. Mexico sits in third position globally (in terms of progress).
The gap in transparency between Western Europe and some of the main Central European markets has been virtually eliminated as core CEE markets approach the mainstream. Poland, for example, has transparency levels comparable to Western Europe and is now considered by some investors as a 'core' market.
Environmental sustainability has emerged as an important transparency factor with the United Kingdom, Australia and France the most transparent markets in terms of real estate sustainability. The UK has a long history of building energy efficiency system and introduced the world's first Green Building rating system. Australia has been the test bed for new environmental laws, regulations and incentives.
The World's Most Transparent Countries, 2012 Dominated by Anglophone Markets
"While the world economy is still in recovery, the 2012 Index reveals that real estate investors and corporate occupiers are widening their activity across a broader range of markets. This cross-border activity encourages faster rates of transparency improvement in growth and emerging economies as the markets open up further to international competition and their real estate sectors embrace global best practices," said Jacques Gordon, global head of strategy for LaSalle Investment Management, the investment management arm of Jones Lang LaSalle.
Notably, the 2012 Index highlights continued transparency deficiencies in many African, Middle Eastern and Latin American markets. Nations scoring the lowest on transparency, the so-called opaque markets, include Venezuela, Mongolia, Tunisia, Ghana, Iraq, Pakistan, Algeria, Belarus, Angola, Nigeria, and Sudan. Many of these countries were scored for the first time in this edition of the Index.
Jeremy Kelly, National Director, Global Research at Jones Lang LaSalle tells World Property Channel, "While steady progress in real estate transparency has been made during the past two years, much still needs to be done. The pace of regulatory and legal reform has been slow, and we have seen limited improvement on the transparency of transaction processes, despite recognition by government and industry bodies that transparent real estate markets are necessary."
Kelly cited four main forces that are expected to drive further progress in transparency through the next update in 2014:
The growing recognition in many emerging economies that the current lack of performance indicators and accurate market information is hindering inward investment and hampering the development of competitive domestic real estate sectors.
The ongoing credit and sovereign wealth crises, particularly in Europe, will motivate regulators, central banks, foreign investors and other real estate professionals towards better transparency, in the process offering more public data on real estate debt and monitoring lenders more closely.
As recent corruption scandals come to light (often involving the permit process for commercial real estate development), governments will pay closer attention to the circumstances that engender under-the-table payments.
The role of properties' sustainability characteristics will play an increasing role in leasing and investment decisions, growing from a marginal criterion to a critical decision-making input. Such concerns will force greater transparency of energy efficiency and Green Building benchmarking.
In recognition of the increasing relevance of environmental sustainability in real estate decisions, the 2012 Index now includes a separate Real Estate Sustainability Transparency Index for a sub-set of 28 countries, covering issues such as energy efficiency benchmarking and green building rating systems. The United Kingdom, Australia and France have emerged as the most transparent markets in terms of real estate sustainability.
Real Estate Sustainability Index, 2012 Covering 28 countries
The 2012 results also reaffirm the relationship between real estate investment volumes and transparency. Rising levels of transparency are associated with higher levels of foreign direct real estate investment, a powerful incentive for encouraging the free flow of information as well as the fair and consistent application of local property laws. The world's fastest-growing direct commercial real estate investment markets during the past two years - such as Brazil, Turkey, Indonesia and Vietnam - are all among the world's top 10 transparency improvers.
The 2012 Index shows that debt transparency, which is highly relevant to international investors, has improved modestly since 2010. Data on outstanding debt and capital flows - which helps investors and corporate occupiers better assess risks in markets where they operate - increased in 11 markets and regulators improved their oversight of commercial real estate lending in 15 markets. Canada, Australia, the United States, the United Kingdom and France continue to lead in data availability and regulatory oversight. Germany and Japan, however, still lack a detailed debt data series that extends over five years.