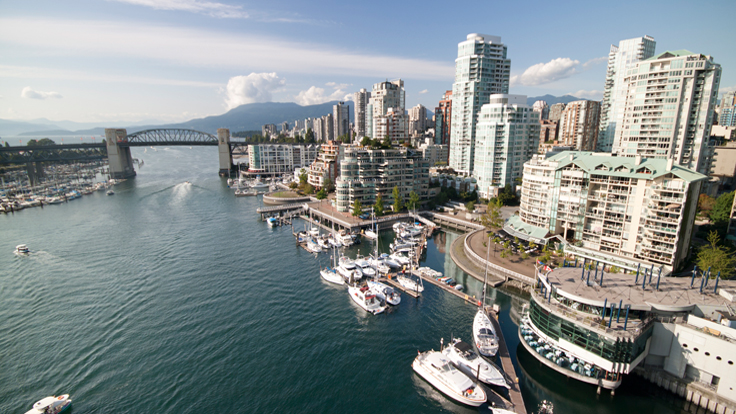 Canadian Home Sales Post Third Monthly Decline
Home sales in Canada posted the third monthly decline in December, according to The Canadian Real Estate Association.
The number of home sold dropped 1.8 percent from November to December, with activity now 5.2 percent below the peak reached last September.
Lower sales on a monthly basis were reported in approximately 60 percent of all local markets in December. Declines in Calgary, Edmonton and Greater Toronto offset the gains in Greater Vancouver and the Fraser Valley, CREA reports.
However, the association still feels the housing market is in "balanced territory."
"Activity has gradually eased back from stronger than expected levels last summer and is now roughly in line with the ten year monthly average," CREA President Laura Leyser, said in the report. "We'll likely continue getting mixed signals in the months ahead, with positive year-over-year comparisons for sales masking the recent moderation in the monthly sales trend."
Actual activity -- not seasonally adjusted -- increased 12.9 percent from levels seen in December 2012. Yearly gains were reported in approximately 70 percent of all local markets, led by Greater Vancouver, the Fraser Valley, Calgary, Edmonton, Greater Toronto and Hamilton-Burlington.
Total home
sales in Vancouver increased 14 percent
in 2013 compared to the previous year.
Nationwide, home sales totaled 457,893 in 2013, increasing 0.8 percent from 2012.
"National sales activity has softened in recent months and is expected in 2014 to remain down from levels reached last September," CREA chief economist Gregory Klump, said in the report. "That said, absent further mortgage rule changes, sales in 2014 may surpass the annual total for 2013 if demand holds steady near current levels as strengthening economic and better job growth offset the impact of further expected marginal mortgage interest rate increases."
Even though the Canadian housing market didn't endure a crash seen in other markets, a recent home price run-up led to speculation of a bubble. Recent data, however, has shown cooling for the market, including lower
building permits last November
and a drop in housing starts in December.
The national average home price was $389,119 in December, increasing 10.4 percent from last year. However, removing Greater Toronto and Greater Vancouver, the yearly increase in the nation's price average drops to 4.6 percent.
The number of newly listed homes dropped 4.3 percent from November.