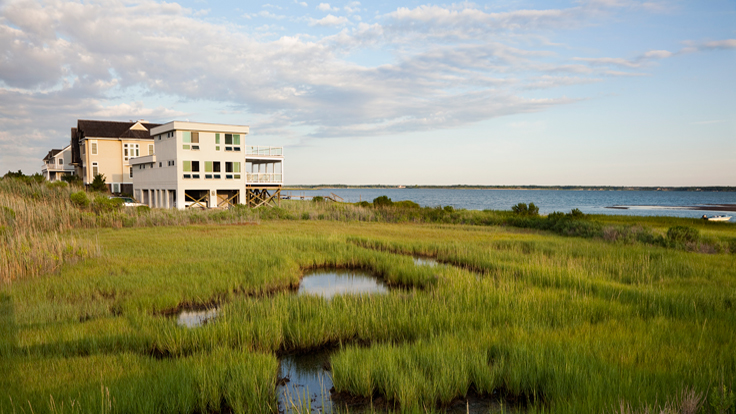 In the Hamptons, Sales of Luxury Homes Drop
The number of sales in the Hamptons, the posh New York enclave, decreased by 13 percent year-over-year during the first quarter, after a sales rush during the previous quarter, according to a new report from Brown Harris Stevens.
During the first quarter, there were 239 closing in the Hamptons, with sales of homes priced at more than $4 million dropping 40 percent from the previous year, the property firm reports.
But the drop in transactions did not represent a slowing market, Brown Harris Stevens hastened to add. The decrease in sales for the first quarter of 2013 was anticipated as many sellers pushed to close deals by the end of 2012 to avoid an increase in capital gains tax.
"The first quarter numbers reflect the resulting phenomenal activity we experienced at the end of 2012 and in no way indicates a slowing market," Cia Comnas, executive managing director of Brown Harris Stevens of the Hamptons said in the report. "To the contrary, this year has been very active with buyers coming out earlier than usual, which indicates to me a strengthening market."
The first quarter results may just be an anomaly, but the average home price in South Fork decreased 13 percent decrease from a year ago, falling to $1,305,234. The median price fell 8 percent to $750,000.
The Bridgehampton area was the only market to see an increase in sales of homes over $4 million, posting an 80 percent increase from a year earlier. The median price for a home above $4 million rose to $5 million from $4.85 million a year earlier.
The North Fork area reported a 36 percent drop in the number of sales but the median price for a home rose to $475,000 from $389,500 a year ago.