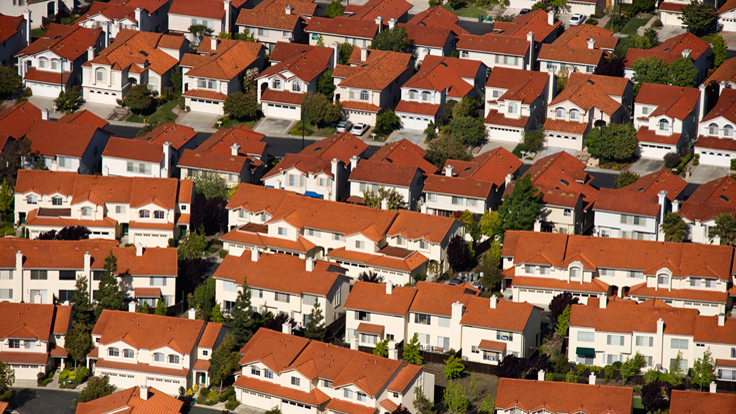 Starwood Creates Single-Family-Home REIT
Starwood Property Trust will spin-off its single-family residential business into a real estate investment trust, as the company looks to become one of the largest publicly-traded single-family property owners.
The new REIT, Starwood Waypoint Residential Trust, will be listed on the New York Stock Exchange and trade under the ticker symbol "SWAY."
As of September 30, 2013, Starwood's single-family residential portfolio, which will be owned by the new REIT, included approximately 5,817 properties, totaling approximately $750 million in investment capital, the company said.
The new REIT's portfolio will be managed by Sway Management, a subsidiary of Starwood Capital Group, which is merging with Waypoint Real Estate Group. No details were announced for the Waypoint transaction.
"We're buying $50 million to $60 million homes a month and the baby is getting a little large -- like Moby-Dick," Starwood chief executive Barry Sternlicht told
Bloomberg
. "With Waypoint, we'll have best-in-class management that has capability proven to get to scale."
Current Starwood stockholders will receive one common share in the new REIT for every five shares of Starwood stock owned, the company said.
The development of the REIT comes on the heels of the
announcement from Blackstone Group
, the largest owner of single-family homes in the U.S, that it plans to issue the first-ever bonds backed by rental income from single family homes.
As the U.S. housing market recovers and
prices increase
, big institutional buyers are scooping up homes and trying to monetize them. In September,
institutional investors
represented 14 percent of all U.S. home sales, with volume sales reaching its highest since January 2011, RealtyTrac reported.
In the past two years, private equity firms, hedge funds and REITs have raised more than $20 billion to purchase approximately 200,000 rental homes, according to
Bloomberg
.
The new Starwood REIT will receive $100 million in cash from Starwood and a $400 million credit line, enough capital for the REIT's growth and operating plans, Starwood said.
"We are positioned to grow Starwood Waypoint Residential Trust, effectively manage our growing NPL (nonperforming loan) operation and maximize the value of our single-family residential investments in the coming years," Mr. Sternlicht said in the announcement. "We expect to create a portfolio focused on markets where scale, current yield and home price appreciation should provide our shareholders with a very attractive total rate of return."