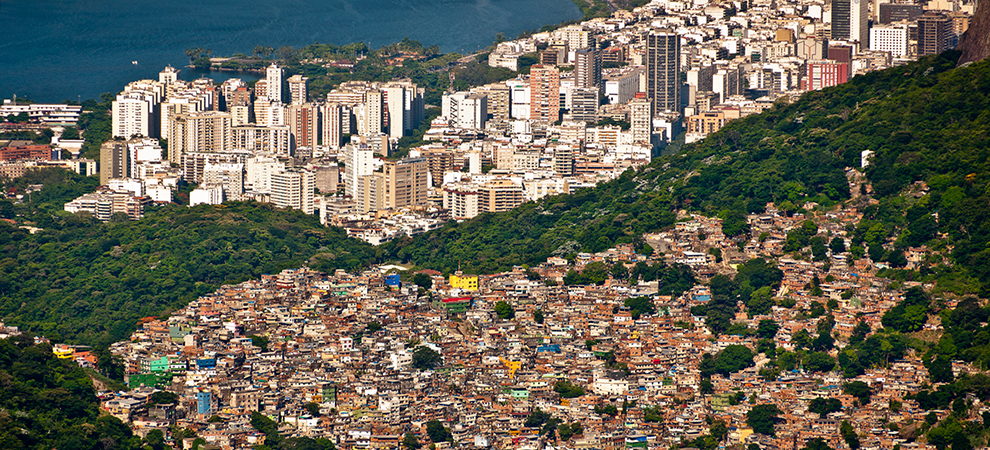 Global Competition Announced to Find Housing Slum Solutions Worldwide
Prize opportunity open to professionals, students and individuals
Global real estate consultancy Cluttons has launched
The Next Big Thing
, an international competition which invites entrants from the UAE to outline a concept which will help to turn the world's 'slums' into legitimate, sanitary and productive communities.
As the world's population continues to urbanise, these communities are often rife with disease, crime and poor sanitation with limited economic opportunities for their inhabitants. The competition, which is being run in conjunction with the Royal Institution of Chartered Surveyors (RICS) seeks to create solutions to this growing problem and is offering a AED 13,500 cash prize to the winning entrant.
Steven Morgan, Cluttons Senior Partner, commented, "This is the second year we've hosted
The Next Big Thing
competition, which aims to draw attention to international, property-related issues that affect local communities on a global scale. The 2015 competition focused on solving overpopulation in mega cities and we received a significant number of creative and realistic concepts from entrants across 15 countries. This year we are eager to expand the reach of the competition and hope to receive a lot of thought provoking and innovative entries from the Middle East."
Based on the UN Habitat Programme, informal settlements or 'slums' refers to residential areas where occupants have no legal claims, are unplanned and the housing does not comply with current planning and building regulations.
Amanda Clack, incoming RICS President and award judge said, "The number of people who live in urban populations (54% of the global population) has surpassed those who live in rural areas according to the UN. Informal settlements often arise from rapid urbanisation and the inability to adequately cope with the housing needs of people in these areas. The result is poor habitations that pose health risks and encourage crime, violence and other social problems. RICS has an international reputation for training to ensure property professionals help deliver a better real estate environment. That is why we are supporting this great initiative."
The Next Big Thing
is supported in conjunction with leading UK real estate magazine, Estates Gazette. The winner and project will also gain international exposure and recognition once the award is announced. The winner will be flown to London and presented with their award at a gala ceremony, attended by more than 1,000 property professionals at the prestigious Grosvenor House Hotel along Park Lane in Mayfair.