---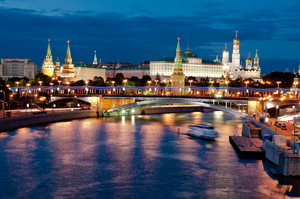 (MOSCOW, RUSSIA) -- The global housing market suffered its worst performance for more than two years in the third quarter of 2011, according to property consultant's Knight Frank.
One bright spot appears to be Russia, thanks to a recent report that the country's consumer price inflation dropped to 6.1 percent in 2011, according to the Federal State Statistics Service (Ross tat).
The Russian government has been struggling for years to achieve low-digit inflation, in order to create a favorable investment climate and lure foreign investment.
Another reason for this Russian optimism is that only 24 percent of Russians take out loans and only 18 percent have deposits with banks, while most Europeans use two to four financial products, and some, five to six, according to Ivan Svitek, chairman of the board of Home Credit Bank.
Domestically Russian property is quite buoyant. For example for months rumors were swirling that a Morgan Stanley real estate fund was interested in Galeria, a five-story shopping mall in the centre of St Petersburg. Now the fund and the seller - Meridian Capital CIS Fund of Kazakhstan - have agreed on a price. According to people close to the deal tell it went for a staggering $1.1 billion.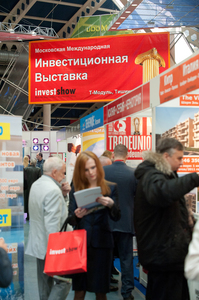 The seven-figure number will make the Galeria sale Russia's largest commercial property deal ever - and coincides with other possible good signs for the Russian property market.
According to data from Jones Lang LaSalle, 2011 was a bumper real estate year for Russia with $8.2b billion in commercial property deals. The group includes yet-to-be-signed deals such as the Galeria sale on its list. Real Capital Analytics, which counts only finished deals, records just $6.4b billion of sales in 2011 versus $7.5 billion in 2010.
According to Svetlana Andyryukina, the editor of International Residence, Russia's leading Overseas Property magazine, "almost all Russians have low outgoings and reasonably low income tax of just 13% on their declared earnings. Their reluctance to also rely on their own banking system has fuelled a huge appetite for overseas investments with an estimated $12 billion earmarked for the real estate markets abroad."
Andyryukina added: "Either buying personally or through an off shore account, Russians are taking advantage of buying up distressed real estate in Spain plus countries including Bulgaria, Turkey or Italy. Asia is expected to become their next target."
Russian Overseas Property Exhibitions are packed with middle class Russians hungry to own their own bricks and mortar abroad.
According to Kim Waddoup CEP of the aiGroup, the leading organizer of Overseas Real Estate exhibitions business is booming.
"Almost as soon as we closed the doors to our 2011 series of eight property exhibitions, 90% of the exhibitors rebooked," Waddoup said. "I only wish we could find more exhibition space to cope with the large number of overseas companies wishing to join and exhibit in 2012.'
Russian's are also taking to the internet in a big way. Internet penetration in Russia continues to grow fast. At the end of 2010 there were 59,700,000 users, 42.8% of the population. The increase from 2009-2010 was in excess of 31%.
Russia has the second highest penetration of internet users in Europe, only beaten by Germany with 65 million users.
Yandex Russia's leading search engine recorded a 37% increase in searches for Bulgarian property in just four months up to August 2011. Spain came second with a 23% increase with 70,337 searches.
Another statistic released this week by market research C9 Hotel Works announced that Thailand's island of Phuket saw a staggering increase of 109% in Russians vacationing there in the first half of 2011. They now have direct flights and travel there all year round.
Sign Up Free | The WPJ Weekly Newsletter
Relevant real estate news.
Actionable market intelligence.
Right to your inbox every week.
---
Real Estate Listings Showcase