---
In many cities around the world, off plan sales have gone the way of the dinosaurs, a faded reminder of a different age. Developers may yearn for the good ol' days, when buyers would wire funds to purchase apartments in unbuilt projects without even visiting the country, but they know those days are gone. Too many buyers were burned; too many projects faded into the mist.
But not in Miami.
In Miami off plan (pre-construction) sales are stronger than ever, driving a new development boom. More than 30 towers are under construction in South Florida, largely funded by preconstruction sales, according to CondoVultures, a brokerage that tracks the market. Another 120 towers are in the planning stages.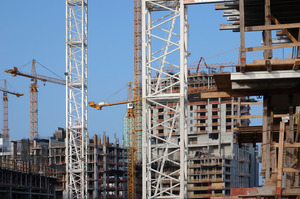 Sure, off plan sales still exist in other parts of the world. Dubai has seen a flurry of activity on unbuilt villa projects. And Asia investors will still support projects in key markets.
But it's nothing like Miami, where off plan sales are changing the industry.
At the height of the boom, when money fell from the sky like rain, developers in Miami were only marginally interested in pre-construction sales. They didn't need them. Lenders were lining up to finance projects at low interest rates.
Developers only asked buyers for minimal deposits, usually 20 percent. The buyers could pay the balance when the project was completed, no problem.
What happened next is a familiar story in Spain, Dubai, Bulgaria and a host of other second home markets. When the market collapsed and prices fell more than 50 percent, buyers in Miami fled in droves, eagerly forfeiting their deposits rather than close on their units. Projects defaulted, developers went bankrupt and the courts were kept busy with lawsuits.
Today in Miami that seems like long ago. Not only are buyers again willing to put down cash deposits, they are paying more than ever before. These days they are usually agreeing to pay at least 50 percent of the price of the unit upfront.
"Fifty percent is the new 20," said Peter Zalewski of CondoVultures.
For developers, off plans sales are financing projects, now that lenders are wary of any deal with "condo" in the description. Most developers won't begin development until 70 to 80 percent of the project is sold.
It's a great deal for developers, especially with Latin American and European buyers eager to buy condos before prices go up.
"It's a very, very safe way of developing," Related Group condo division president Carlos Rosso recently told
WPC News
. "We took away flippers and speculators."
This phenomenon is old news in Miami, but it's still a shocking contrast to other parts of the world, where buyers are reluctant to give developers a dime until a project is completed and ready for occupancy. 
The sales suggest that Miami is perceived as a safe market, despite the events of The Great Collapse. Latin American buyers, in particular, are familiar with off-plan deals and comfortable with the concept of a hefty deposit.
But the deals also represent a dramatic shift in the Miami market. The developers have the power again. And it's the buyers assuming the risk.

Sign Up Free | The WPJ Weekly Newsletter
Relevant real estate news.
Actionable market intelligence.
Right to your inbox every week.
---
Real Estate Listings Showcase