---
If you are an international buyer looking to buy a property in Miami, there are three steps to help you achieve success.
Step 1.
Search. Most people think that the process starts with the search for the property. But I go a step backwards. The search starts with finding the right team to support your buying process. A support team includes different specialized professionals, including a real estate lawyer, an accountant specializing in international customers--even better if the accountant has previous experience with real estate investors from your country and knows the treaties between USA and your country, tax laws and other important information--a mortgage broker that specializes in international customers and has access to banks that has financing programs for foreign nationals, and a realtor that specializes in international customers. This part of the process can be done before you travel to Miami, so when you arrive you are ready to maximize your time.
The second part of the search process is the search for the property. Ideally your realtor will send you links with properties pre-selected for you based on your preferences. One of the key points searching for property is to understand if you are going to use the property as a second home or as an investment property for rent. Many properties are not allowed to be rented right away; some associations require that you own the property for at last one year before you are allowed to rent it. There are many other things that are important at the time of search, so the more clarity you can offer your realtor, the better odds your realtor will be able to help you find the right property. If you are not clear, make sure to have a conversation with your realtor to help you define the basic area, size and characteristics you want.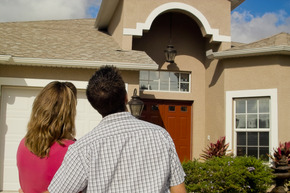 Starting the search a long time before your trip will help you to understand the market. But the best time to search for your property will be only a few days before you travel. Why? Because the market is moving fast and properties might not being available for you if you search for them too long before you travel; even prices might be different.
Realtors have access to the MLS (multiple listing service), so basically all will have access to the same info. You won't need five different agents to see five different properties. So hire a realtor who understands your needs, including the fact that you will be in town for a very short time. You need efficiency.
Step 2.
Select. It can be overwhelming to see how many properties are on the market. Selecting the right property can be confusing. The best way to do this is ask your realtor to help you in this process. It is really important that you select the properties that you feel are closer to what you want, as you won't have much time to see all of them. Time will be critical; you want to maximize your time.
Make a list
of things that you can live without and the ones that you can't live without, which will help you select the best ones for you and your goal.
Once you see the properties, select the three that you like the best. While you put the offer in for the first home, you will still have two backup properties in case the first one does not work out. Remember you are here only for a few days, so time is critical in your decision process.
Step 3.
Present. Presenting an offer is a very important part of the process. One important thing has to happen before you decide how much you will offer: ask your realtor to do a comparable analysis of the property. That way you will know how much similar properties in the community, building or area sold for in the last three months. It's also important information to learn the history of the property on the market. How can you use this information? If a property has been on the market a long time, the seller might be willing to accept a lower offer. Analyzing this information sometimes becomes an art more than a science, so the experience of the real estate agent is important.
At the end of the day, the success of a real estate transaction depends on many factors and requires more than only visiting properties to choose the one you like best. A successful real estate investor will take the time to work on each of these steps.
Valeria Grunbaum is the founder of The International Real Estate Academy and a Realtor specializing in international clientele in Miami. Her Web site is
InvestinMiami.com
.
Sign Up Free | The WPJ Weekly Newsletter
Relevant real estate news.
Actionable market intelligence.
Right to your inbox every week.
---
Real Estate Listings Showcase