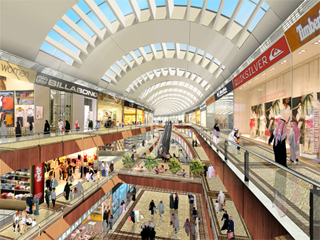 Dubai Mall Opening Postponed Again: New Date is November 4
Nabil Daud, regional CEO of British toy store Hamleys, which will open its first store outside of the UK at Dubai Mall, said, "I am happy [the opening has been delayed]. It gives us more time to prepare."
Dubai Mall is part of the $20 billion Downtown Burj Dubai project, the 500-acre development from Emaar Properties through its Emaar Malls division. At its centre is the Burj Dubai, the world's tallest building, still under construction at more than 160 stories.
An estimated 30 million visitors are expected during Dubai Mall's first year. The center will feature more than 1,200 stores and 160 food and beverage outlets once complete. Of the 1,200 retailers, more than 165 are opening in Dubai or the Middle East region for the first time. They include French retailer Galeries Lafayette and US department store Bloomingdale's as well as upmarket UK supermarket chain Waitrose.