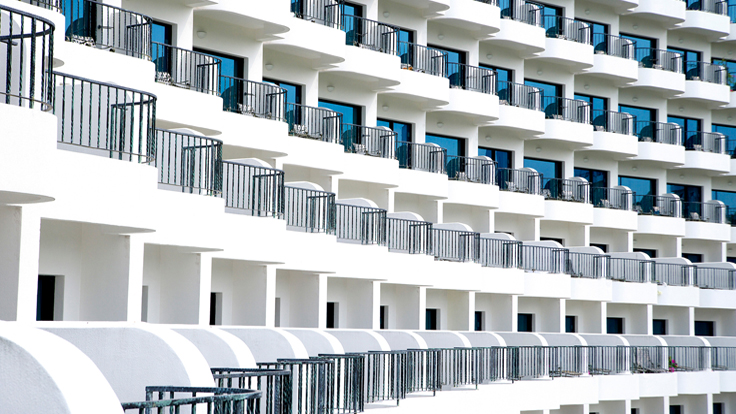 Latin America Hotel Supply to Grow by 65 Percent
The Latin American hotel industry will increase its room supply by 65 percent over the next 10 years to meet demands spurred by the region's economic growth, a new study predicts.
The lodging industry in Latin America is expected to add 425,900 rooms, representing a compound annual growth rate of 5.2 percent over the 10-year period, driven by domestic economic growth in Brazil, Mexico, Colombia and Peru, Jones Lang LaSalle concludes.
However, the increase in room supply may not meet the rapid expansion in these countries, the firm said.
"Every calculation points to a disproportionate increase in the amount of hotel and timeshare development required to satisfy projected demand within those target countries," Clay Dickinson, executive vice president of JLL's Hotels & Hospitality Group, Latin America, said in the report. "These countries are still at the initial stage of their transformation toward services-oriented economies."
The hotel market in Latin America is increasingly attracting investor interest. A previous report from JLL predicted continued growth for
Brazil's hotel industry
. This summer,
Starwood Hotels & Resorts announced
it was expanding its Mexico portfolio by 30 percent.
One of the primary drivers for economic growth in the region is the transformation to a high proportion of service-oriented industries, which generates hotel demand. The second driver is the volume of public and private sector investments across the four major countries, JLL said.
Examples from the report include:
The world's largest iron mine is expected to create about 30,000 new jobs in Parauapebas, Brazil;
The $4 billion Bicentenario pipeline will connect Yopal, Colombia and its newly discovered oil fields to the Caribbean at Puerto Conveñas by 2015;
Mexico's new Durango-Mazatlan superhighway will dramatically improve travel time from eight hours to just three;
Peru's $50 billion backlog of announced gold, copper and other mining activity will stimulate road and maritime infrastructure projects, including a $600 million investment in the Almirante Miguel Grau Port facility.
The new JLL report used data from sources on 1,100 projects across 900 cities and towns in Brazil, Mexico, Colombia and Peru, which account for almost 70 percent of the region's population (excluding the Caribbean) and approximately 75 percent of the region's GDP.
Although cyclical increases in hotel supply tend to lead to overstock, this is not expected to happen in the region, JLL states.
"Our bullish outlook on hotel development in the region for the long term is based upon the countries' fundamental economic transformation, significant capital investments already committed in infrastructure and increasing productive capacity and rapid increases in accumulated domestic savings," Mr. Dickinson said. "We believe these factors, along with the emergence of a solid middle class, create a virtuous circle of increasing affluence which will spur further spending on commercial and leisure travel, boosting hotel demand and benefiting investors in the region."
Video: Latin America Hotel Expansion