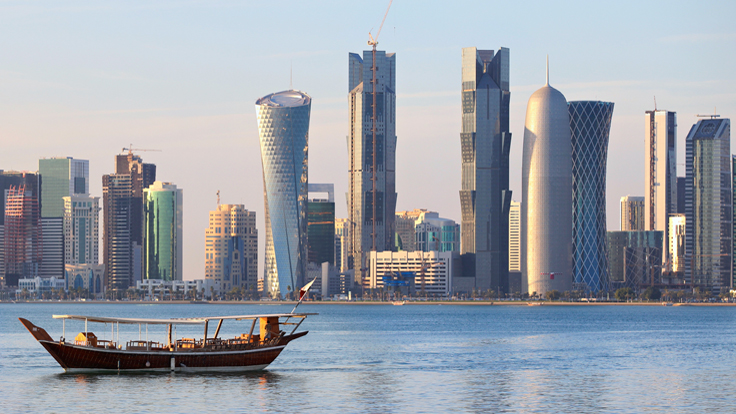 Qatar Property Firm Reports Sharp Drop in Profits
The publicly-traded Qatari property company Barwa Real Estate announced a sharp drop in net profits for the first half, a few weeks after the state injected $7.1 billion into the struggling company.
Barwa's net profits hit 199 million riyals ($54.7 million) in the first six months compared to 593 million riyals for the same period last year, according to a company announcement.
"The drop in net profits is attributed to delays in sealing certain deals which were announced earlier this year," the company said.
Last month, Qatari Diar, which owns 45 percent of Barwa, purchased $7.1 billion of its assets. The purchase was aimed at reducing the company's debt and included the Barwa Commercial Avenue, Barwa Al Sadd and Barwa City projects, along with parts of the company's investment portfolio, according to Reuters.
By the end of 2012, Barwa had accumulated about 37 billion riyals ($10.2 billion) in liabilities. It sold assets worth 16 billion riyals to pay down loans and laid off about 90 employees as the company restructured.
Barwa is the billed as the largest real estate company in Qatar, in terms of real estate development. Its roster of projects in the pipeline includes a 250-hectares resort on the Arabian Gulf at Salwa Bay in Qatar. In May Barwa announced plans for a $5.5 billion Oryx Island mixed-use proposal, which includes
development designs for five floating hotels
and a water park.