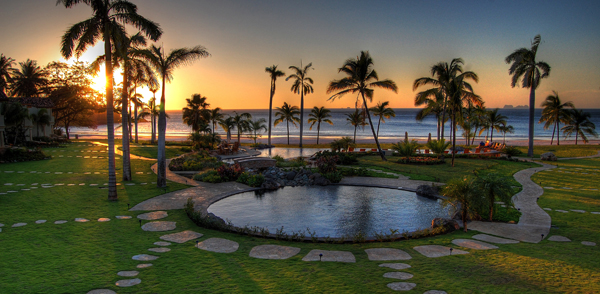 Fractional Real Estate Sales in U.S. Enjoyed Modest Gains in 2011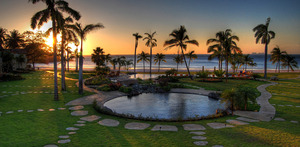 (Eugene, OR) -- Sales at North American fractional real estate developments increased 4 percent in 2011 to $552 million from $530 million the previous year, according to the latest study by fractional resort real expert Richard Ragatz of Ragatz Associates.
Ragatz released the findings of his annual research paper, "The Shared-Ownership Resort Real Estate Industry In North America: 2012," at the recent 12th Annual Ragatz Fractional & Resort Real Estate Conference at the Hyatt Regency Scottsdale Resort and Spa at Gainey Ranch in Arizona. The conference, attended by about 200 participants in the resort real estate industry, was co-sponsored by Ragatz Associates and Resort Equities.
This year's conference was expanded to include all components of the resort real estate industry, including rental clubs, timeshare, fractional interests, and whole-ownership vacation homes. Emphasis was on industry trends, including resort real estate attractors, products and consumers, as well as on social media marketing.
Last year's $552 million in total fractional sales includes new closed sales, presales and in-house sales. In reviewing the three main components of fractional vacation ownership, sales volumes were $103 million in fractional interest projects (19 percent), according to Ragatz, $228 million in private residence clubs (41 percent) and $221 million in destination clubs (40 percent).
Although overall sales increased four percent in 2011, shared ownership sales volume was still down by 76 percent, or $1.7 billion, since the record year of 2007.
"While this (2011 sales) increase is nominal," Ragatz said, "we also learned that a significant number of developers said that sales were better during the second half of 2011 than in the first half, giving the impression that the bleeding has finally stopped and that we may be turning the corner."
The Ragatz survey revealed that there are currently some 305 fractional interest projects and private residence clubs, plus six destination clubs. Of the 305 developments, 98 enjoyed some sales in 2011, as did all six destination clubs. The 98 fractional interest and residence club projects were the primary focus of the survey.
Of the 305 developments, 67 percent are in the United States, 17 percent in Canada, eight percent in the Caribbean and eight percent in Mexico. Colorado and California host 22 percent of all developments. Of the 98 active developments, 67 percent are factional projects and 33 percent are private residence clubs.
Eight percent of these had sales over $10 million while 42 percent had sales of less than $1 million. Most of the 207 inactive developments are older, sold-out fractional interest projects.
In the survey for 2010, there were 104 active projects that made sales that year. Some 12 new projects began sales in 2011, meaning that 18 of the active projects in 2010 dropped from the list. A few of these may have attained sell-out, but most simply ceased sales due to the country's economic condition. Also, some were actually in a sales mode but did not complete any sales.
While prices vary widely, the average fractional interest is $131,000 per share; private residence clubs average $254,000 per share. Annual maintenance fees average $6,650 per share. The average price for membership in the destination clubs is $273,000.
In reviewing the overall industry performance, Ragatz added that several factors combined in 2011 to create the "perfect storm" for stagnation in shared-ownership sales performance, negatively impacting this market since the last quarter of 2008. They included uncertainty about the country's long-term economic stability and an almost total lack of consumer financing.
However, it is widely felt in the resort real estate industry that the shared-ownership components will strongly rebound in the future. This thinking is based on personal use instead of speculation, Ragatz reports, mostly from the growing interest among consumers to lower household spending habits and purchase only the amount of time available for use and discretionary income.