---
Investment hits 9.3 Billion Euros in 2019

According to recent numbers from Capital Value, the Netherland's transaction volume of the residential investment market will once again reach record levels in 2019. While a record of 8.5 billion euros in investment was reached last year, 9.3 billion euros is expected to be reached by year-end 2019. Interest from both domestic and international investors in Dutch residential rental properties continues to remain strong.

International investors' role remains robust

International investors continue to play an important role in the calculation of the total transaction volume. This can be attributed to the purchase of Heimstaden in the Round Hill portfolio for 1.38 billion euros, which is the largest residential investment transaction in the Dutch market ever. This transaction increased the transaction volume by international investors to 4.2 billion euros, as was forecasted in Capital Value's prognoses earlier this year. This amounts to 46% of the total volume, whereas in 2018, this amounted to just 36%.

Though the more than 9,500 homes at Round Hill went to Heimstaden, and in doing so, remained in the hands of an international investor, the number of international investors also grew in Dutch residential rental properties. In 2018, 30% of residential rental properties that were put up for sale by Dutch parties were bought by international investors. In 2019, this percentage is 36%. The increased interest from abroad is also indicated by the number of active international investors in the Dutch residential investment market. This number increased from 35 in 2018 to 41 in 2019. An important reason for this increase is that many foreign pension funds want to invest in Dutch residential rental properties due to the economic stability and the positive forecasts with regard to population growth and the growth in the number of households.

Dutch pension funds continue to boost new development

A total of more than 47,000 residential rental homes were sold in 2019. Approximately 33% of those were newly built which totals to 16,000 residential rental homes. Last year, this percentage was 43% when approximately 20,000 new residential rental homes were sold. Dutch pension funds remain the most important investors in new-build output.

The most important cause for the lower number of newly-built residential homes as compared to 2018 is the rise in construction costs and the fall in the number of issued building permits, as well as the slowdown in building projects due to various factors such the nitrogen oxide pollution crisis and capacity shortages in municipalities.

Housing shortage yet to be addressed

The number of issued building permits is expected to reach approximately 47,000 this year. This number is 37% lower than the governmental objective of 75,000 building permits per year. In order to stimulate the number of building permits, more must be done at the municipal level to accelerate procedures.

Marijn Snijders, Director of Capital Value, "A record amount of pension fund capital is available for investment in Dutch residential properties. Dutch pension funds have indicated to have approximately 4 billion euros available for investment in Dutch residential rental properties. Of this amount, 1.5 billion euros remain unused.

It is a missed opportunity if we do not use this available capital. Only an increase in supply can contribute to solving the increasing shortage and rising price increases of Dutch residential rental homes."

Purchase prices residential rental properties rise even more

Thanks to the enormous amount of available capital and the positive forecasts of developments in the housing market, investors were prepared to pay a higher price in 2019 than in previous years. On average prices rose by approximately 7.5%. Extremely low interest rates are encouraging investors to accept a lower return.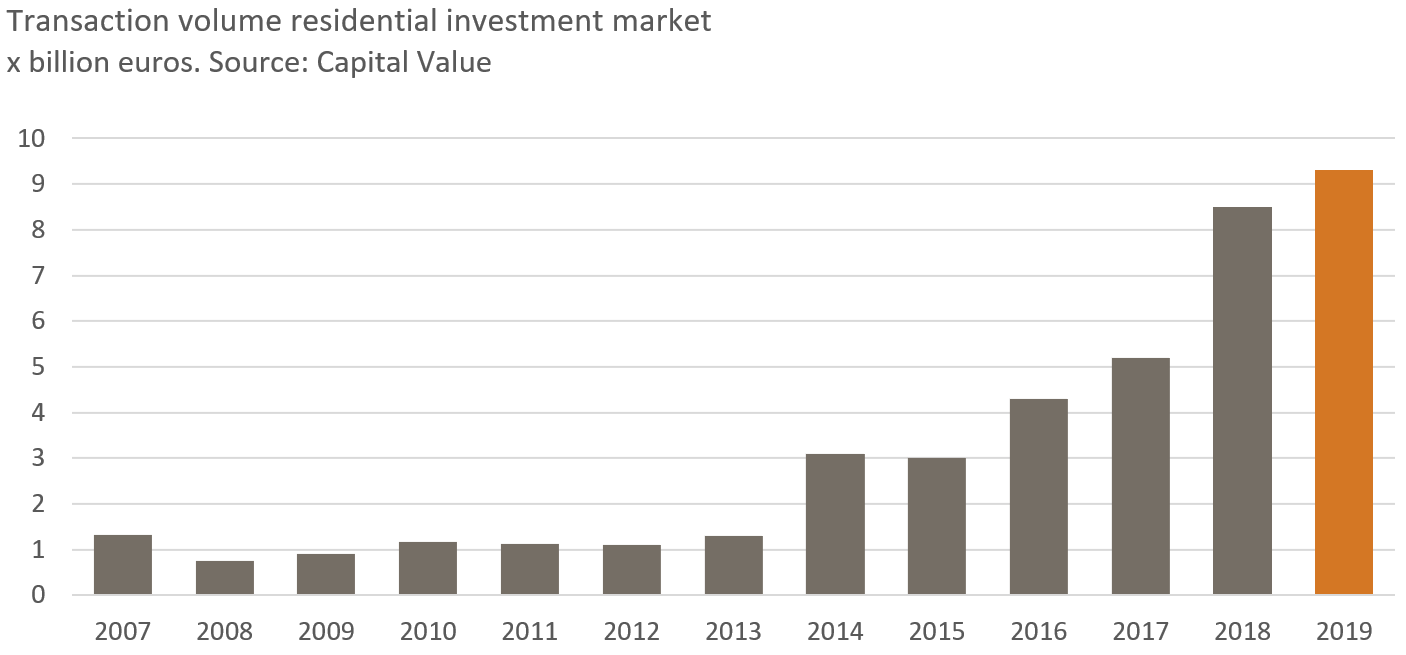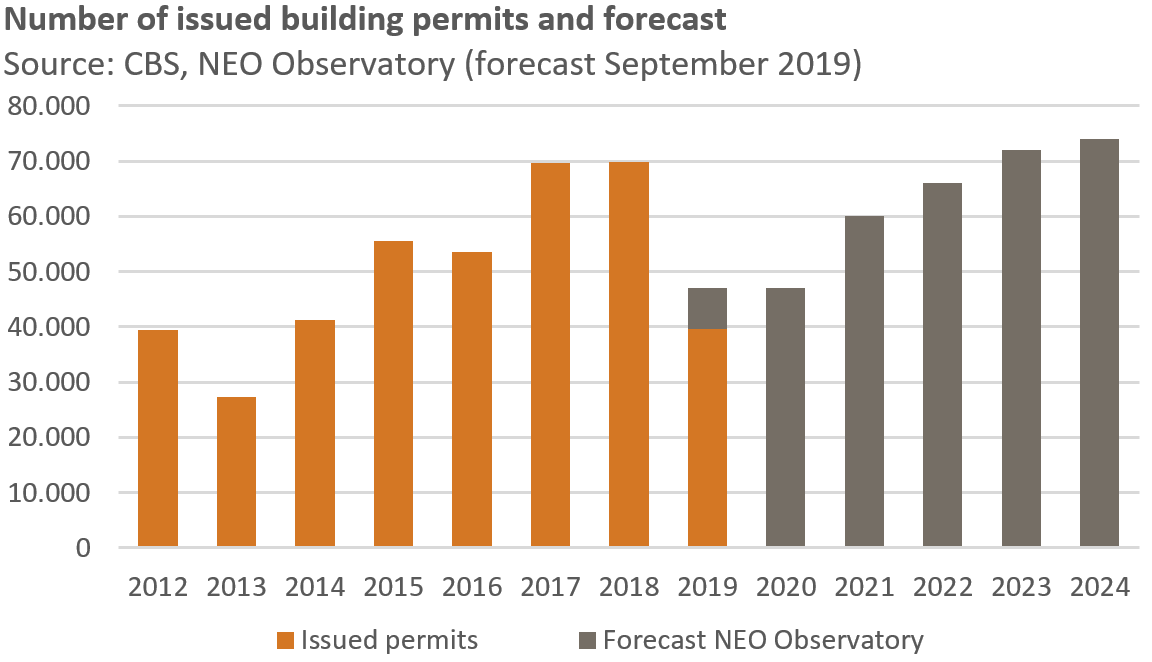 Sign Up Free | The WPJ Weekly Newsletter
Relevant real estate news.
Actionable market intelligence.
Right to your inbox every week.
---
Real Estate Listings Showcase