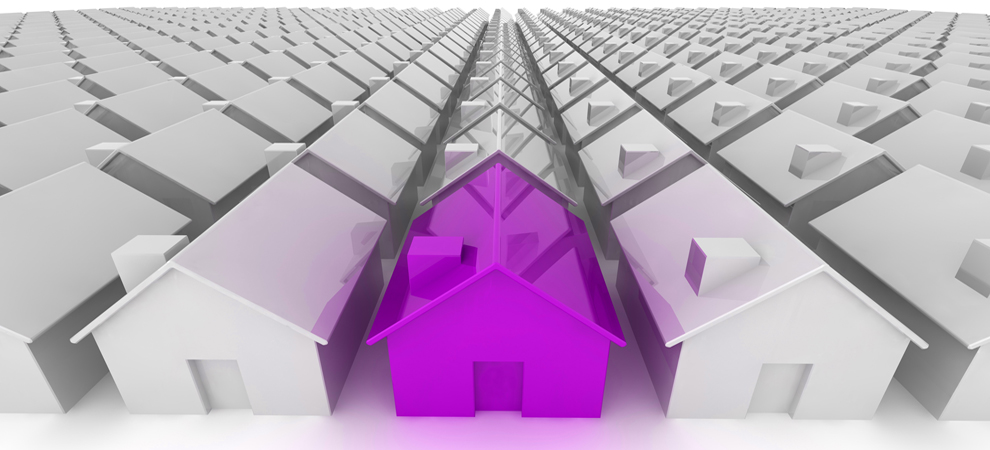 For Third Straight Month U.S. Housing Inventory Grows
According to Zillow's November Real Estate Market Report, after nearly four years of annual declines in inventory, the number of homes for sale has now increased year-over-year for three straight months.
That's a bit of good news for home shoppers who face less competition as homes stay on the market for longer. But inventory levels are still well below where they were five years ago, and small increases have yet to meaningfully reverse those deficits. A year ago, inventory fell 9.1 percent on an annual basis.

Some of the markets that previously were among the hottest in the country are seeing the biggest increases in available homes, but these are also the places where restricted inventory created more competition for potential buyers.

Meanwhile, the number of homes available to buyers in Kansas City, Las Vegas, and Washington, D.C., fell at a double-digit pace in November, a sign that the inventory recovery has not reached every market.

"After years of intense inventory shortages and cutthroat competition, any gains in inventory should be embraced by home buyers. Unfortunately, the small recent gains are not nearly enough to fully erase the existing deficit, nor are they evenly distributed - there are roughly twice as many homes available for sale in the higher reaches of the market than there are at the lower, more competitive end," said Zillow Senior Economist Aaron Terrazas. "Rather than calling this a true inventory recovery, it's probably more accurate to say that inventory levels are no longer in a free fall and are currently bumping along the bottom. And unfortunately, it's looking increasingly unlikely that we'll see a meaningful upward surge in inventory any time soon. Building activity has been sluggish at best. And potential sellers may now be thinking twice about listing their home for sale in a rapidly rising interest rate environment, when a similar home to the one they're already in - let alone a larger or more expensive one - is likely to cost them more per month. This is a step in the right direction, but there's a long march to go."

The typical U.S. home is worth $222,800, up 7.7 percent year-over-year. Las Vegas and Atlanta home values grew the most since last November, with the median home value in each metro increasing by more than 13 percent. But while Atlanta surpassed its bubble peak value in mid-2017, the Las Vegas market is still 12.5 percent below the highest point it reached during the housing bubble.

Rents saw a slight increase in November after three months of flat or even declining costs. The median U.S. rent is $1,449, up 0.5 percent from a year earlier. Annual rent appreciation slowed since early 2018, even seeing slight declines in the fall.

Orlando and Riverside, Calif., saw the biggest increases in rents, up 4.4 percent and 3.9 percent, respectively. Rents in Portland, Oregon, Seattle and New York declined the most. Portland rents have now declined for five consecutive months, after growing 4.6 percent annually a year ago.

Mortgage rates on Zillow ended the month at 4.57 percent, just above the monthly low of 4.56 percent. Rates peaked at 4.75 percent at the beginning of the month their highest level since 2011. Zillow's real-time mortgage rates are based on thousands of custom mortgage quotes submitted daily to anonymous borrowers on the Zillow Mortgages site and reflect the most recent changes in the market.