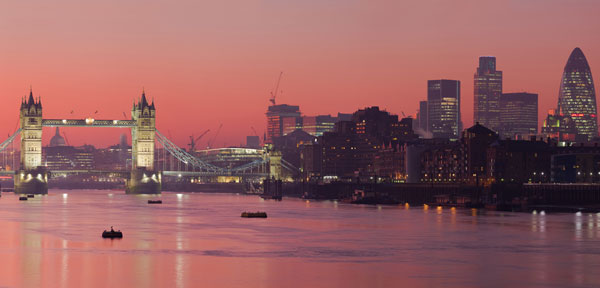 Stamp Duty Slices into London Luxury Market
A new stamp duty enacted last year on London luxury homes caused a 15 percent drop in sales, Knight Frank reports in a study released today.
But the tax has done little to stem increases in the prices for homes in prime central London, which rose 8.4 percent in the last year. London luxury home prices are now 55 percent higher than in March 2009, the market low, the consultancy says.
The government imposed the seven percent stamp duty on properties priced over £2 million last March, hoping to raise revenue from skyrocketing interest in London's most luxurious homes. In the next few months, sales dropped 25 to 35 percent, Knight Frank says.
But the number of sales rebounded, fueled in large part by international buyers. The market has also been aided by a decline in the value of the pound, Knight Frank says. The agency's Web site reported a 16 percent monthly increase in searches of prime central London property from the Euro zone in January.
"We believe the longer term impact of the stamp duty increase has been to reduce total £2m+ sales by around 10 percent below the level they would otherwise be if the new Stamp Duty rates had not been introduced," Knight Frank concludes.
While the number of sales of properties priced over £2 million dipped from March 2012, sales of homes between £1million and £2 million increased by about 5 percent over the same period, Knight Frank says.
Knight Frank's predictions for international residential markets can be
found here
.