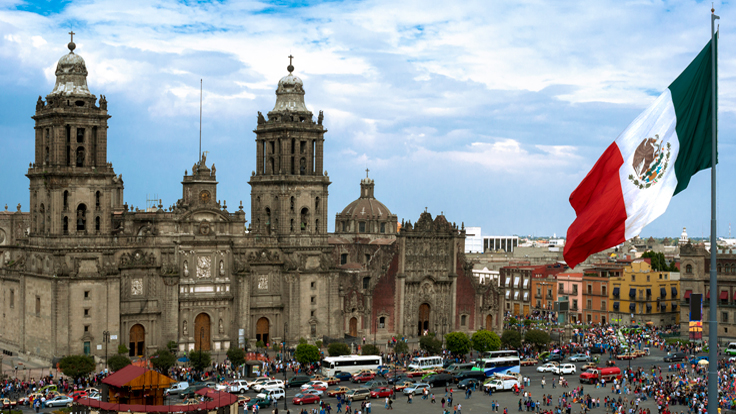 Macquarie Expands Commercial Portfolio in Mexico
The Mexican REIT Fibra Macquarie is buying two commercial properties in the Metropolitan Area of Mexico City (ZMCM) for approximately two billion pesos ($159 million) from companies controlled by the Mexican Commercial Fund.
The two properties, Tecamac Power Center and the Coacalco Power Center, both located in the metropolitan area, total about 1.45 million square feet of gross leasable area with an occupancy of 98.7 percent, according to the Mexican newspaper,
El Universal
.
"With this, we continue to implement the strategy of creating a nationwide commercial platform by adding two properties located in Mexico's strongest commercial market, with excellent long-term fundamentals," Fibra Macquarie chief executive (FIBRAMM), Jaime Lara, told
El Universal
.
Since debuting in 2011, Mexican REITS, known as fibras, have gained popularity, with six listed on the Mexican stock exchange as of July,
Reuters
reports. However, major price increases led by extra liquidity has resulted in some fearing a "bubble."
"There is a danger [of steadily rising prices]," Mr. Lara told
Reuters
. "The only way for us to defend against that is to be very cautious with new acquisitions."
Macquarie expects the new portfolio will generate approximately $12.73 million of net operating income, the company stated in a document sent to the Mexican Stock Exchange (BMV).
The trust intends to finance the purchase with new debt and is negotiating a loan to finance any related value added tax. The transaction is estimated to close during the last quarter of this year.
Macquarie Mexican REIT is managed by Macquarie México Real Estate Management, S.A. de C.V., which operates within Macquarie Infrastructure and Real Assets, a division of Macquarie Group. The fund targets industrial, office and retail real estate opportunities in Mexico with a primary focus on stabilized income-producing properties, according to its Web site.
MMREIT has approximately US$101 billion in assets under management. After this purchase, Fibra Macquarie's portfolio will include 267 industrial, retail and office properties, totaling 31 million square feet of gross leasable area across Mexico, the paper reports.