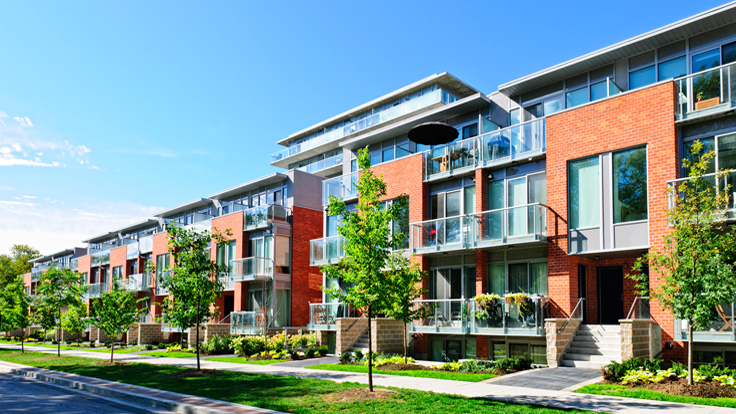 US Builders Confident in Multifamily
Builder and developer sentiment in U.S. apartments and condominiums reached a 10-year high during the second quarter, according to the National Association of Home Builders' Multifamily Production Index.
The index increased nine points to 61 during the second quarter, reaching the highest point since 2003. The index measures sentiment on current conditions for the apartment and condominium market, with numbers over 50 indicating improvement.
"Multifamily developer confidence is currently at an all-time high according to our survey results, and we expect to see that continue for the foreseeable future," W. Dean Henry, chairman of NAHB's Multifamily Leadership Board, said in the release. "Much of the consumer demand that we are now seeing is coming from a large generation of young people who are able to find jobs and establish their own households as the economy continues to improve."
The MPI component tracking market-rate rental properties increased to 67, marking the 11th straight quarter over 50. For-sale units increased to 58, its highest reading since second quarter of 2005. Low-rent units reached 60.
The Multifamily Vacancy Index increased four points during the second quarter. It has remained at a moderate level since 2011 after its peak at 70 during the second quarter of 2009, NAHB reports.
"The apartment and condo sector continues to expand production," NAHB chief economist David Crowe said in the release. "This increased level of activity is needed to meet current demand and to compensate for a serious lack of new units developed during the housing downturn."