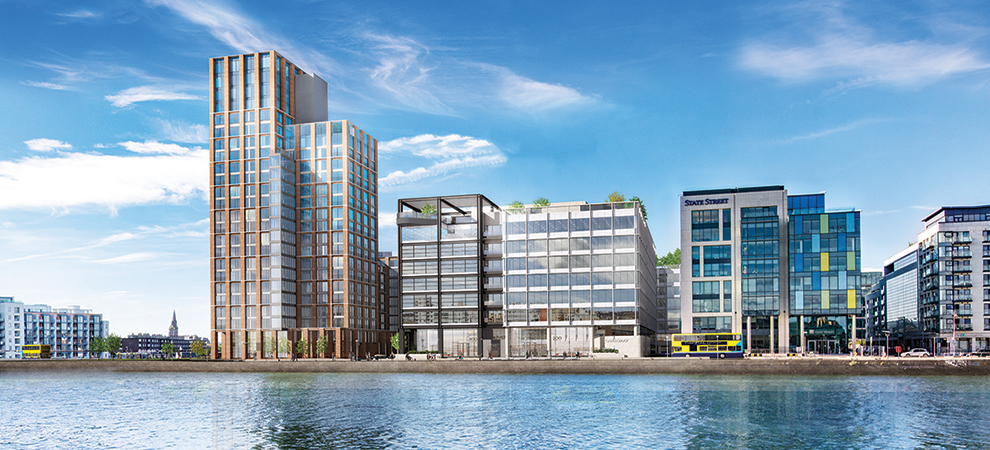 Ireland's Budget 2017 Focuses on Continued Market Recovery
Irish real estate firms like JLL broadly welcome the business and property-related measures announced in Ireland's budget this past week.
Hannah Dwyer, Associate Director and Head of Research at JLL said, "As expected, this week's Budget did not include any great surprises, but instead focused on encouraging the continued sustainable recovery of Ireland's economy. At a time when global markets are confronted with existing challenges and uncertainty, it is positive to see that the government has responded to these by looking to encourage sustainability, business growth and competitiveness. As corporates re-valuate their real estate strategies in a post Brexit era, it is important that the government focused on this so much in the Budget.
The introduction of CGT reductions for entrepreneurs will support Ireland's future business growth and will continue to promote Ireland as an excellent location to start-up a business. This in turn, is likely to encourage increased levels of FDI into Ireland, and will place it on a more level playing field with equivalent tax regimes in the UK.
There is also a big focus on the residential market in the budget with a number of measures introduced to encourage activity. The financial incentive for FTB's, will hopefully encourage increased purchasing activity in the housing market. The value restriction to houses of €400,000 and restricting it to new builds is somewhat limiting, given the shortage of construction of new homes, and the rising average value of residential properties, particularly in Dublin. With extra cash for FTB's to spend, this does raise some cause for concern about triggers to price escalation as a direct result of this measure.
Increasing levels for the tax free rent allowance may act as an incentive to homeowners and landlords to rent out rooms and properties that they have. This comes at a time when there is a significant under supply of rental accommodation and would be a first, although small, step to tackling supply shortages.
One measure that is likely to have a direct impact on commercial property markets is the dissolution of tax incentives that have done so much for attracting overseas investment into Ireland. Minister Noonan has raised concerns around other fund structures in property which we take to mean the ICAV structures, and any dissolution of these will directly impact on the attractiveness of Ireland as an investment location, particularly as most countries offer tax exempt status to their investor base.
We welcome the retention of the reduced rate of VAT for the hotels and hospitality sector. This will help to continue to support the sustainable recovery of the sector, and comes at time of uncertainty over visitor numbers from the UK market.
A number of measures were also introduced that will positively impact money in people's pockets. These are hoped to encourage further improvements for the retail sector whose performance is directly correlated to greater consumer sentiment and spend".