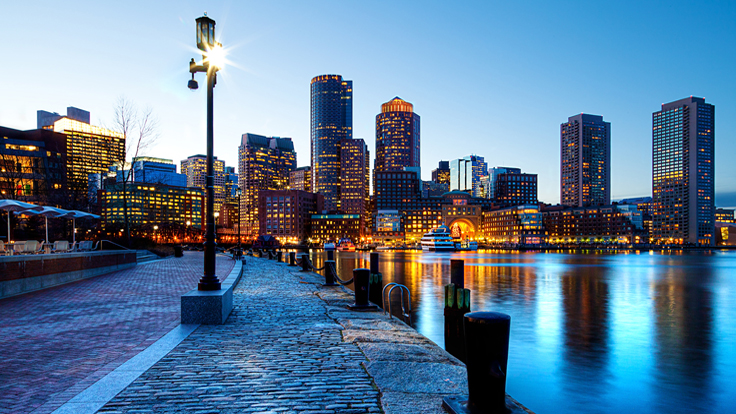 Boston Office Market Shows Signs of Recovery
Office space vacancies in downtown Boston fell below 10 percent in the first months of 2013 for the first time since 2009.
High employment in the high-tech sector and life sciences are the industry's major drivers in the region's recovery, growing at 9.8 percent and 5.0 percent year-over-year, respectively, according to new data from Jones Lang LaSalle.
Businesses are increasingly making the move into the downtown area, creating a shortage of space, the consultancy said. The vacancy rate is evidence that the market is "officially in full recovery," the firm announced in its latest report.
"Once it breaks 10 percent, developers start to get more aggressive and say, 'Maybe we can start building again,' " Jones Lang LaSalle managing director Frank Petz told the Boston Globe. "There are a number of speculative building projects under consideration."
Average asking rents in Boston are up 16 percent from the trough of the market, averaging $46.26 per square foot, according to JLL.
Recent leasing activity included Brown Brothers Harrisman taking 410,000 square feet in 50 Post Office Square, JLL reports. Novartis AG, Biogen Idec, and Ariad Pharmaceuticals are moving into new buildings in Kendall Square, the Globe reports. Major construction activity in the city includes Liberty Mutual's 580,000-square-foot world headquarters, which expected to open at the end of 2013, reported JLL.
Office space activity is increasing in
other major U.S. cities
, as the country's economy continues to improve.