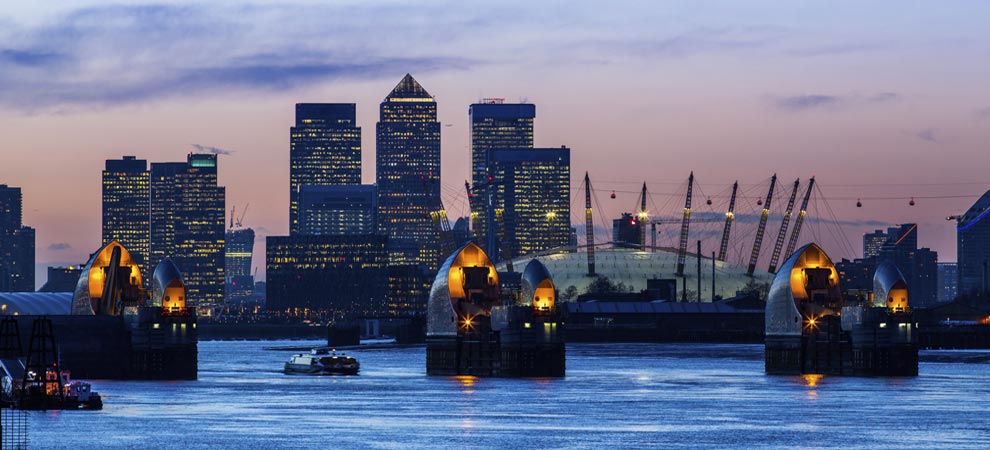 London Office Leasing Activity Back to Pre-Crisis 2007 Peaks
Based on new research by Cushman & Wakefield, Central London's office leasing activity totaled 2.4 million sq ft in Q1 2015, on a par with the same period in 2014 which saw the highest first quarter volumes since 2007.
The momentum in the City of London office market continued in Q1 2015, with a total of 1.8 million sq ft let. This is 34% up on Q1 2014 and on a par with Q4 2014. With relatively few pre-let transactions signed this quarter, the focus of occupiers has been on completed Grade A stock - the volume of completed Grade A space leased in Q1 2015 is almost double that recorded in Q1 2014 and is the highest volume since Q4 2013.
See related story: Top 10 Most Expensive Office Markets in the World Revealed
In comparison, the West End recorded a relatively quiet quarter with leasing volumes down to just over 600,000 sq ft - the lowest level since mid-2013. This is, however, against a backdrop of falling vacancy rates which is constraining occupier activity and increasing the migration out of the West End. The current Grade A vacancy rate stands at 2.3%, which is back to levels last seen in 2000, when the Grade A vacancy rate averaged 2.0%. Rental values are also being pushed higher, boosted by the highest ever rent of £186.00 per sq ft paid in the West End at 8 St James's Square.
Prime rents across Central London have increased by 7.4% in the year to March, led by the City of London with growth of over 9% to £63.50 per sq ft. In the City, there is increasing evidence of a rental divergence between lower and upper floors in a building, with many occupiers prepared to pay a premium rent not only for tower floors but increasingly for floors with a terrace or roof garden. Recent transactions on lower terrace floors are being signed at a premium of c.20% to prime, with rents ranging up to £75 per sq ft.
Andy Tyler, C&W's head of West End office agency said, "It is clear that rising rents and scarcity of product are leading to a redistribution of occupiers across Central London, particularly West End occupiers. There were 31 relocations over 10,000 sq ft from the West End in 2014 and we expect the number to increase during 2015."
The office leasing market continues to be more balanced in terms of sectors, and this quarter the Professional & Business services sector has been the most active - the first time it has been the dominant sector since early 2012. Following the completion of Deloitte's 275,000 sq ft pre-let at 1 New Street Square and WeWork's 168,000 sq ft transaction at Moor Place, the Professional & Business services accounted for 27% of leasing activity, while Media & Tech were next active at 19%.
Andrew Parker, C&W's head of City of London office agency also commented, "The buoyant occupier market combined with low levels of available space is seeing rents come under upwards pressure. Occupiers seem to be more willing to pay higher rents to secure premium space and we are seeing unprecedented rental levels being paid on upper floors."